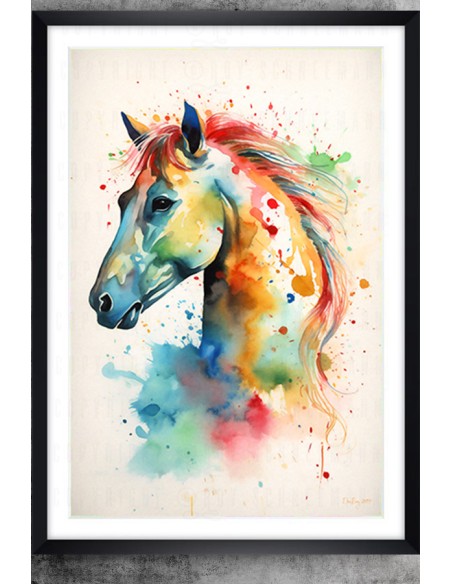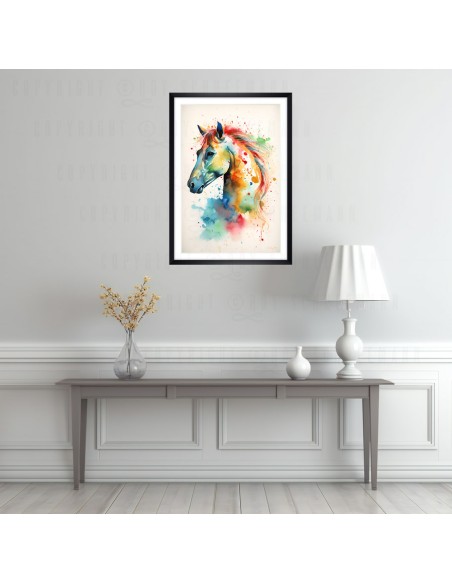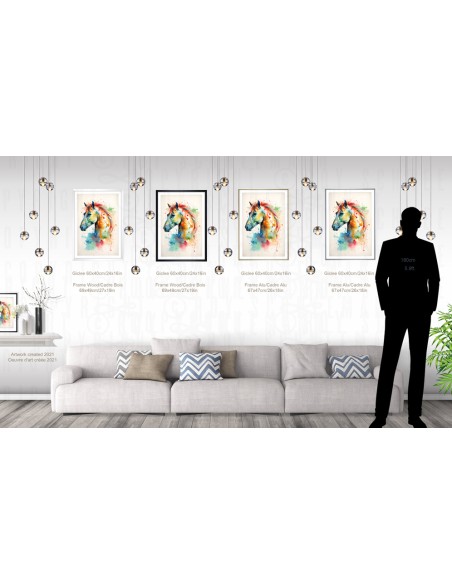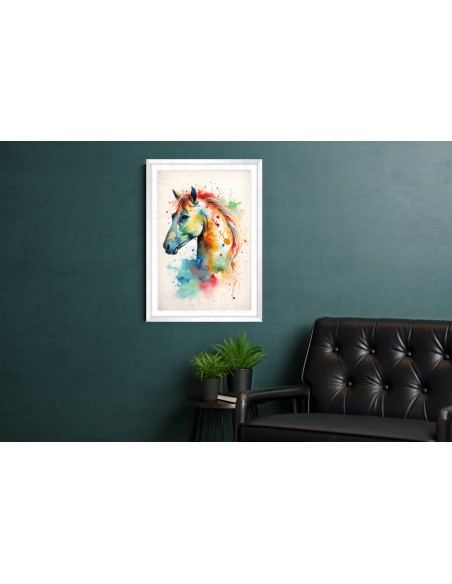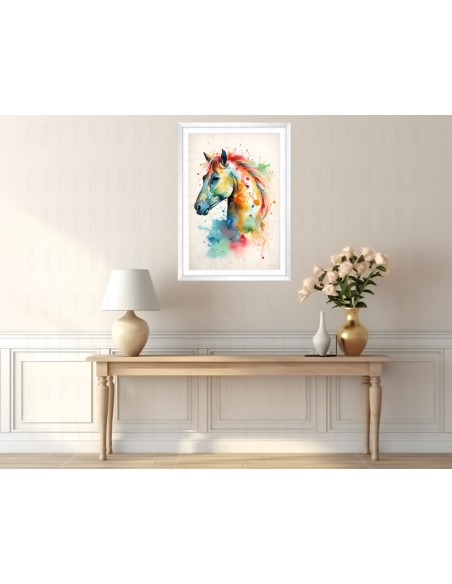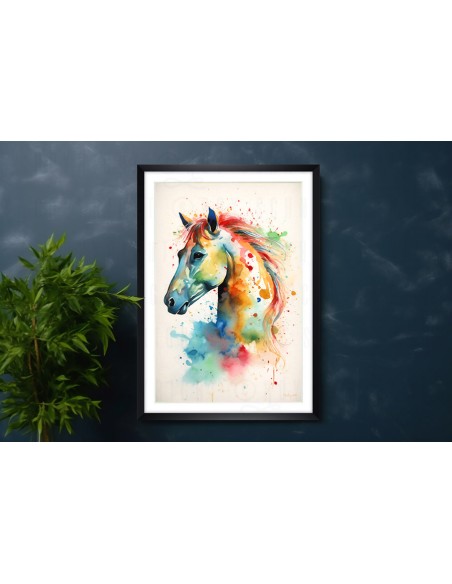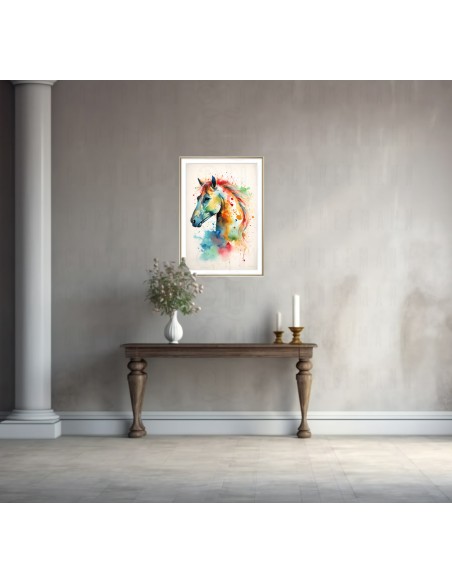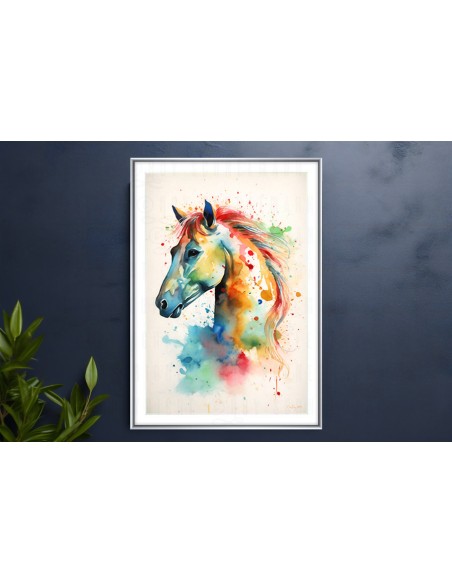 Unleash the power and grace of an abstract equestrian journey through my latest creation, "A Rainbow Gallop". It's more than just art – it's a vivid portrayal of imagination, brought to life in a swirl of colors
If you like my artwork and have a question, or would like to give me a price offer, just contact me using my contact form. Best regards, Roy
Experience the Magic of "A Rainbow Gallop: Exclusive Horse Artwork"
Unleash the power and grace of an abstract equestrian journey through my latest creation, "A Rainbow Gallop". It's more than just art – it's a vivid portrayal of imagination, brought to life in a swirl of colors.
The allure of abstract watercolor takes form in this exquisite piece. Each hue, painstakingly chosen, melds into the next, creating a spectrum of harmony and tranquility. The fluid brushwork, the dynamism of the strokes, and the evocative compositions beckon viewers, pulling them into a whirlwind of emotions and visual delight.
It's this adaptability that defines "A Rainbow Gallop". Whether it's the gentle ambiance of a snug living room, the regal aura of a refined dining space, or the sleek vibe of a modern office, this artwork effortlessly complements its surroundings, radiating charm and elegance. It stands as a testament to the eternal beauty of abstract art that resonates with a myriad of souls and sparks wonder in every environment.
Crafted with fervor in 2021, this limited edition, available in its original dimension of 40x60cm or 16x24 inches, is more than a piece – it's a legacy. Choose from four distinctive museum-quality giclée frames, whether glazed wood or aluminum, each graced by a 3 cm/1.2 in. mount, all offered at an irresistible price.
To each connoisseur who chooses to embrace "A Rainbow Gallop", I offer not just art, but an emblem of authenticity. Accompanied by a certificate, it serves as an assurance of its unique lineage and its distinction as a limited edition. And to add a touch of elegance to your experience, I'm offering free worldwide delivery.
In summary: Immerse yourself in the world of "A Rainbow Gallop", a symphony of colors, emotions, and artistry, meticulously framed to suit your aesthetics and validated with a mark of authenticity.
PS. For more details about the frames, kindly refer to "Info Frames" on the product page. Under "Info Certificate", you will find insights into my certificate for my limited editions. Should you have any queries, please connect with me via my contact form.
Edition

Limited edition of 100

Shipping

Free Shipping ♥

Category

Visual Artwork
Below is an overview of my used frames in wood and aluminum. Further dimensions are indicated in each case under my offered artwork. If you have any questions, just send me your inquiry via my contact form.
Below is information regarding my certificates for my limited edition reproductions. You can see the number of limited editions in each case under my offered artwork. If you have any questions, just send me your inquiry via my contact form.
Thus, pirated copies are excluded and you can be sure that you have purchased one of my limited edition artworks directly from me.