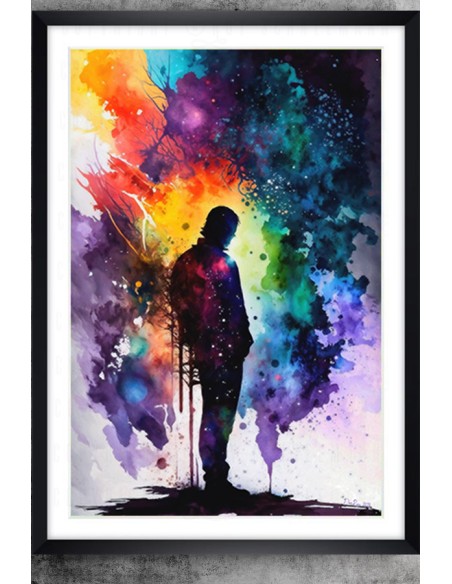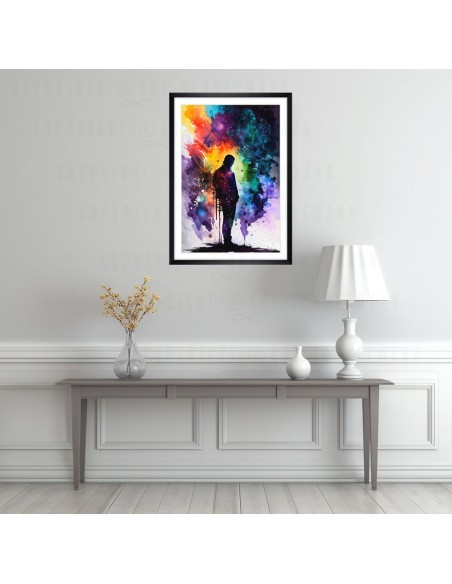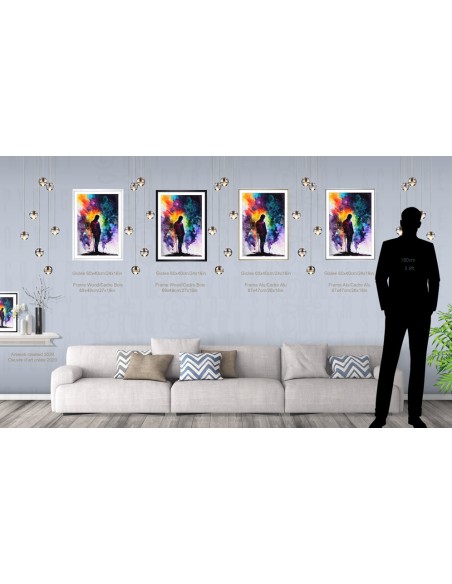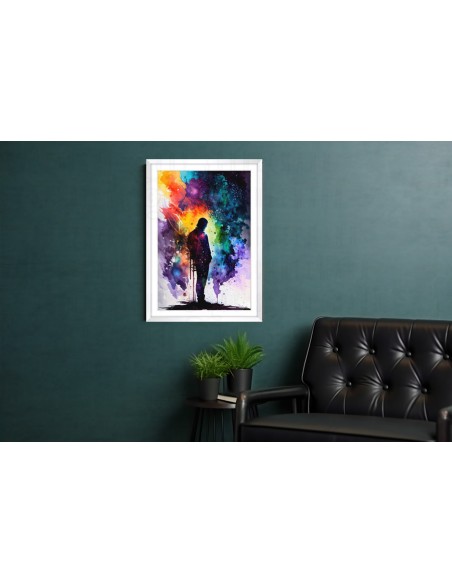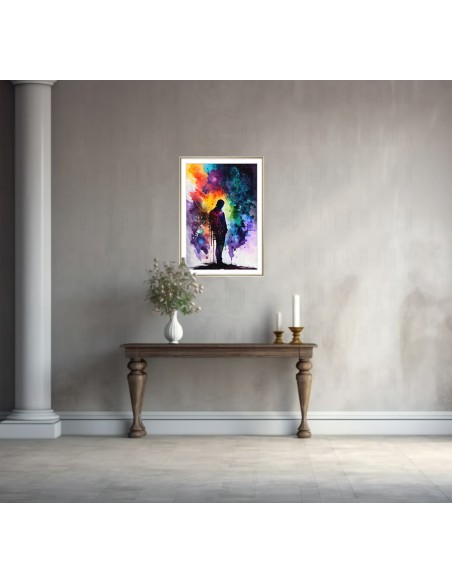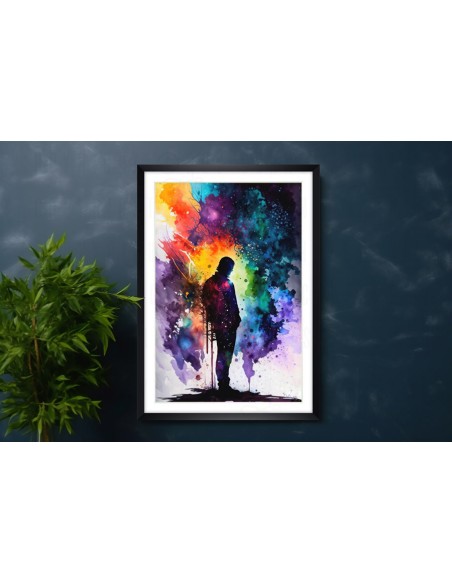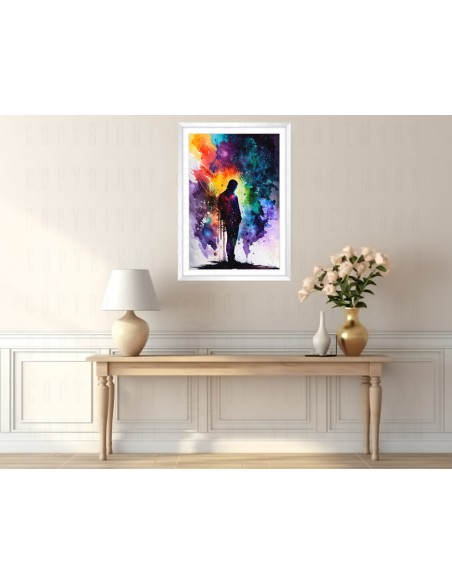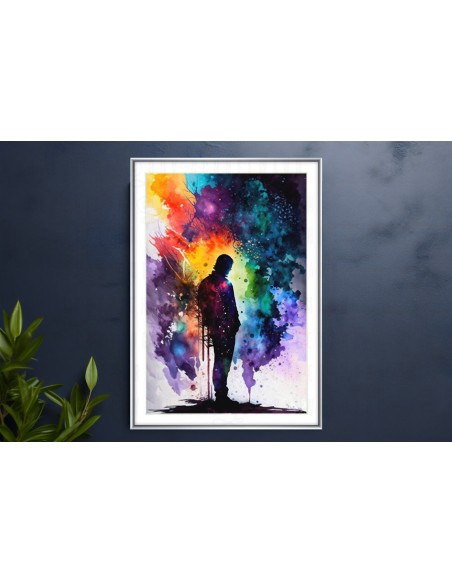 I am thrilled to unveil one of my most evocative and stunning artworks, "Rainbow Rhapsody". Every brush stroke on this piece tells the story of a man lost amidst a vibrant play of abstract colors, reminiscent of a dreamy afternoon somewhere in the heart of Florida
If you like my artwork and have a question, or would like to give me a price offer, just contact me using my contact form. Best regards, Roy
Introducing "Rainbow Rhapsody" - A Vivid Dance of Colors in Florida's Abstract Landscape
Hello there,
I am thrilled to unveil one of my most evocative and stunning artworks, "Rainbow Rhapsody". Every brush stroke on this piece tells the story of a man lost amidst a vibrant play of abstract colors, reminiscent of a dreamy afternoon somewhere in the heart of Florida.
What sets this piece apart is its inherent abstract nature. This fluidity and lack of rigidity ensure that "Rainbow Rhapsody" doesn't merely adorn a space; it melds with it. It harmonizes with a variety of environments and resonates with a diverse set of aesthetic sensibilities. The intentional color palette beckons with a sense of harmony and tranquility, invoking feelings of serenity and beauty.
When you gaze upon my artwork, you'll notice how the fluid brushwork reaches out, almost beckoning you to lose yourself within its vivid tapestry. The compositions aren't just to be seen; they are to be experienced, felt. It's more than art; it's an invitation to a visual journey, one that enchants and captivates.
Picture this masterpiece in a cozy living room, a chic dining area, or a contemporary office space. It seamlessly integrates, adding an air of charm and sophistication. For me, "Rainbow Rhapsody" isn't just a painting; it's a testament to the ageless allure of abstract art – an art form that transcends boundaries and sparks wonder.
Created with passion in 2020, every limited edition of "Rainbow Rhapsody" is presented in its original dimensions of 40x60cm or 16x24 inches. And while each is a museum-quality giclée, you also have the luxury to choose from four distinct framing options - be it glazed wood or sleek aluminum, complemented by a mount of 3 cm/1.2 in. It's not just art; it's a luxurious experience offered at an enticing price.
As a token of authenticity and a seal of my personal touch, each artwork is accompanied by a certificate confirming its originality and its exclusivity within the limited edition collection. What's more, to make this journey with "Rainbow Rhapsody" even more delightful, I offer worldwide delivery absolutely free.
In Summary: "Rainbow Rhapsody" isn't merely a painting; it's an experience. A dance of colors, an abstract tale, and a vivid dream, all captured within the confines of a canvas, waiting to blend effortlessly into your cherished spaces.
PS. For more information about the frames, see "Info Frames" on the product page. Also under "Info Certificate" you'll find detailed information about the certificate that accompanies my limited editions. Should you have any queries or thoughts, I am always available. Reach out via my contact form.
Edition

Limited edition of 100

Shipping

Free Shipping ♥

Category

Visual Artwork
Below is an overview of my used frames in wood and aluminum. Further dimensions are indicated in each case under my offered artwork. If you have any questions, just send me your inquiry via my contact form.
Below is information regarding my certificates for my limited edition reproductions. You can see the number of limited editions in each case under my offered artwork. If you have any questions, just send me your inquiry via my contact form.
Thus, pirated copies are excluded and you can be sure that you have purchased one of my limited edition artworks directly from me.