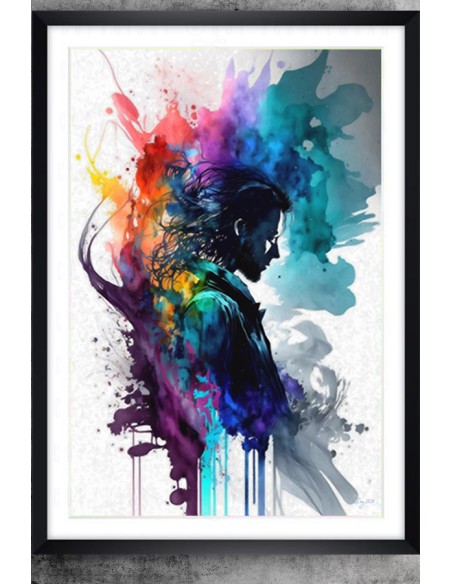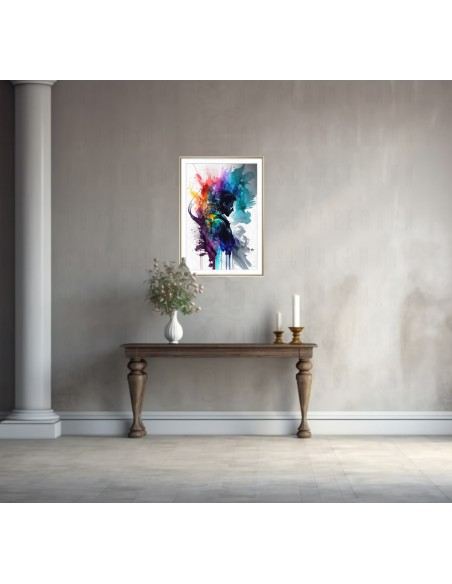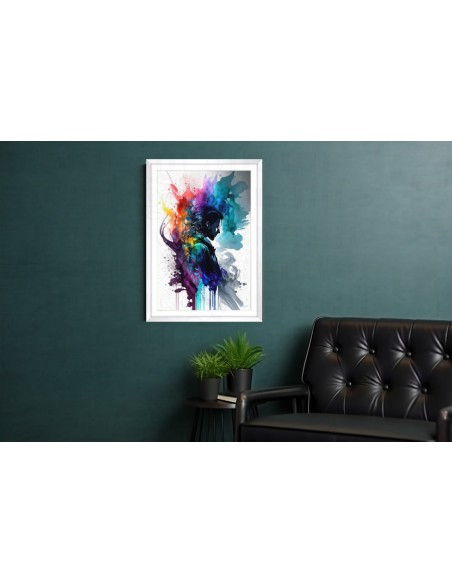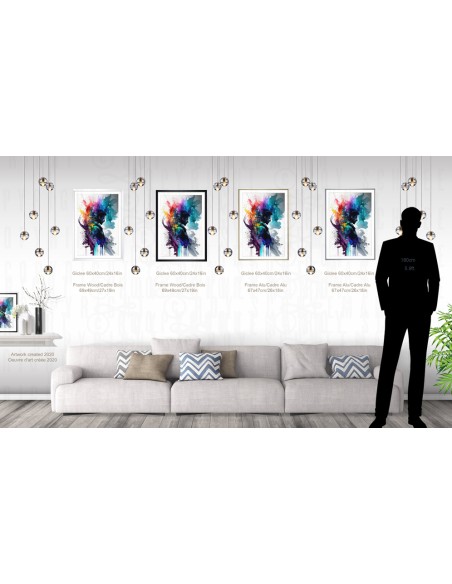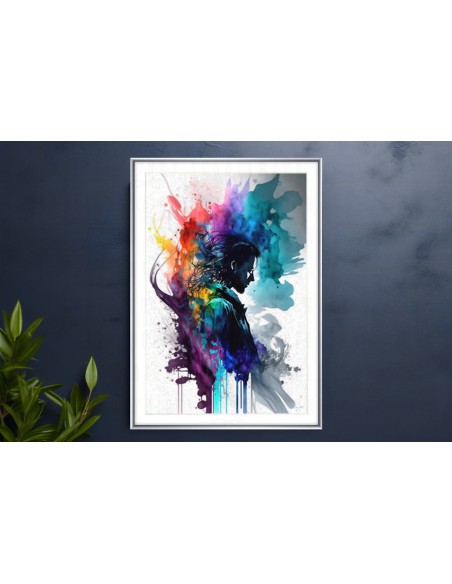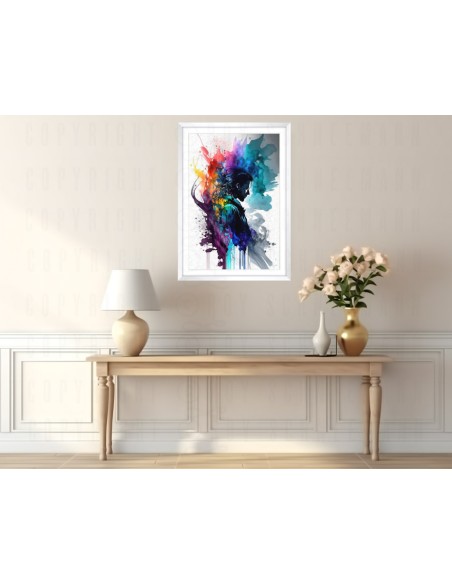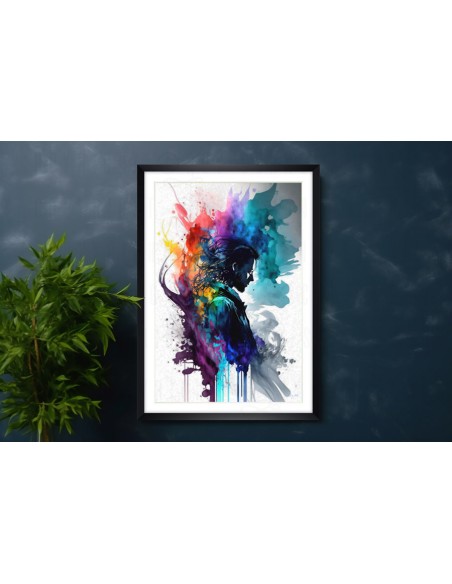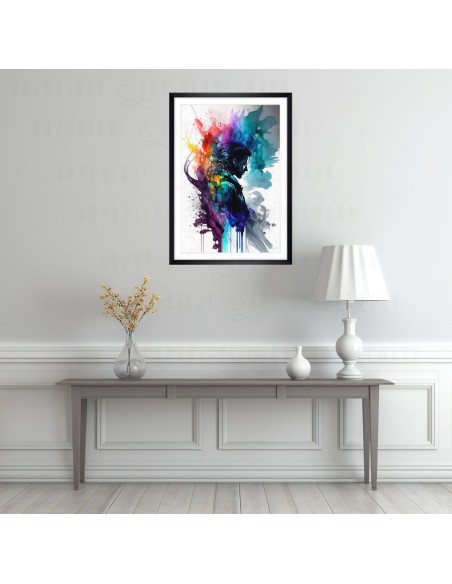 Step into the realm of fluidity, expressiveness, and abstract beauty. I present to you "Abstract Vibrations", a mesmerizing depiction of a man's profile rendered in radiant, harmonious colors that exude tranquility and serenity
If you like my artwork and have a question, or would like to give me a price offer, just contact me using my contact form. Best regards, Roy
Discover "Abstract Vibrations" - A Harmonious Blend of Color and Expression
Step into the realm of fluidity, expressiveness, and abstract beauty. I present to you "Abstract Vibrations", a mesmerizing depiction of a man's profile rendered in radiant, harmonious colors that exude tranquility and serenity. Crafted meticulously in the enchanting medium of watercolor, this artwork beckons you with its captivating compositions, drawing you into a world of visual wonder.
The unique abstract nature of my artwork ensures that it adapts and complements any space, be it a snug living room, a graceful dining space, or a chic office. With colors that have been thoughtfully chosen, the artwork seamlessly infuses charm and elegance wherever it's displayed, reflecting the evergreen allure of abstract art that resonates with diverse audiences and creates a sense of awe.
I introduced this Abstract style artwork in 2020, and since then, it has captured many hearts. You have the exclusive opportunity to own one of these limited edition pieces. Choose the original size of 40x60cm or 16x24 inches, beautifully presented as a museum-quality giclée. Opt from four distinct frame styles, be it glazed wood or sleek aluminum, each complemented with a mount of 3 cm/1.2 in. to elevate its presence.
And for your peace of mind, every piece comes with a certificate affirming its unique origin and assuring its limited edition status. The cherry on top? I offer worldwide delivery at no additional cost.
Summary: Dive into the world of "Abstract Vibrations" and adorn your space with a masterpiece that resonates with timeless elegance, harmonious colors, and abstract allure. Each piece is a testament to my passion and dedication, available in limited edition, ensuring that you own something truly special. Let it breathe life into your space and become a conversation starter for years to come.
PS. For more information about the frames, see "Info Frames" on the product page. Also under "Info Certificate", you can find details about my certificate for these limited editions. If you have any queries, reach out to me effortlessly through my contact form.
Edition

Limited edition of 100

Shipping

Free Shipping ♥

Category

Visual Artwork
Below is an overview of my used frames in wood and aluminum. Further dimensions are indicated in each case under my offered artwork. If you have any questions, just send me your inquiry via my contact form.
Below is information regarding my certificates for my limited edition reproductions. You can see the number of limited editions in each case under my offered artwork. If you have any questions, just send me your inquiry via my contact form.
Thus, pirated copies are excluded and you can be sure that you have purchased one of my limited edition artworks directly from me.