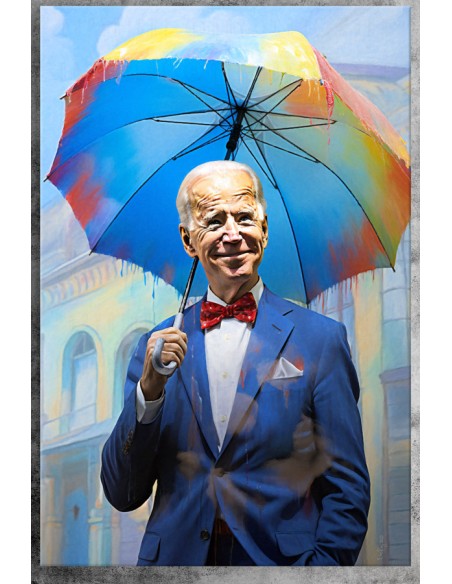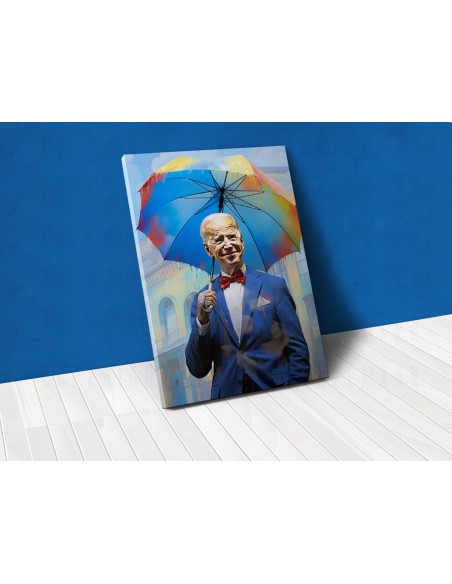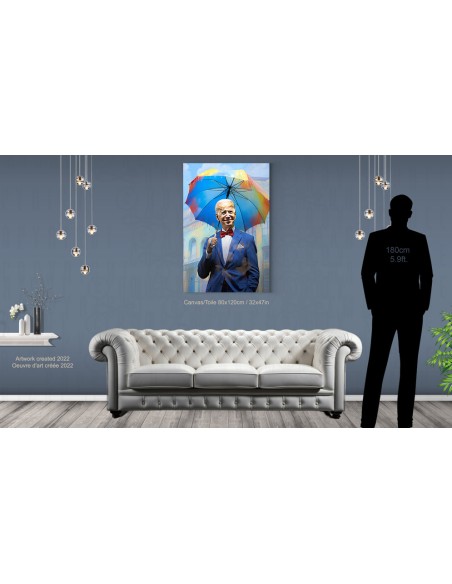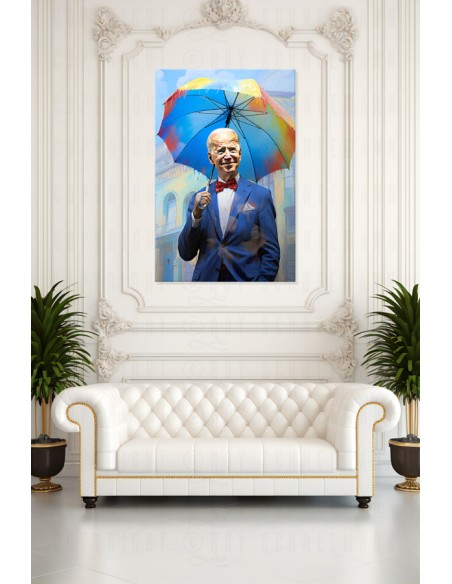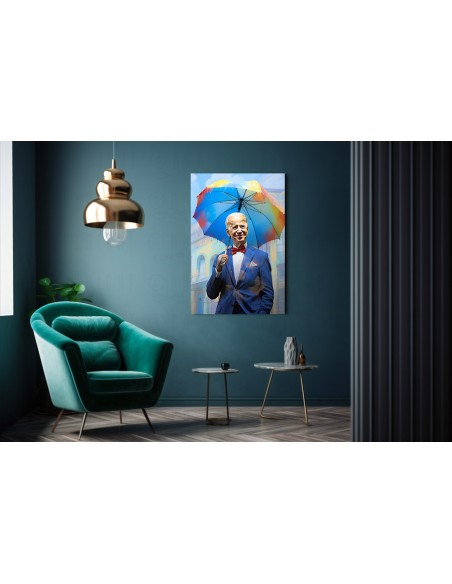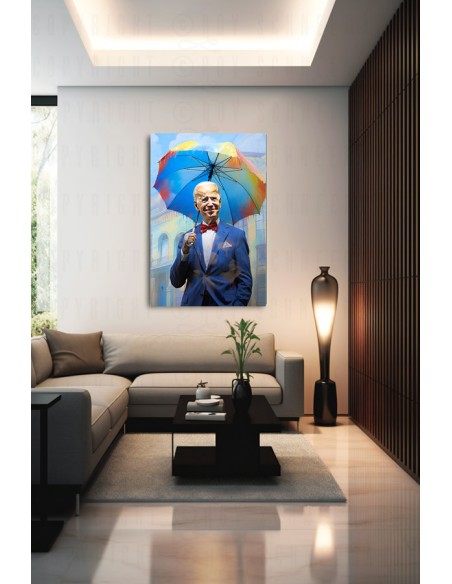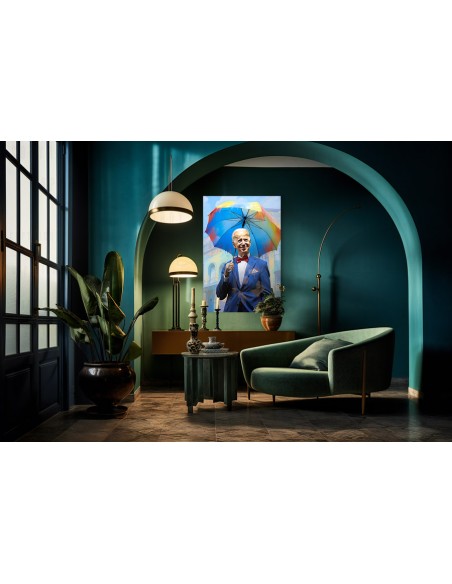 I'm thrilled to present one of my most unique and evocative creations from 2022, titled "Joe Biden Like a Happy Guy". Dive into a mesmerizing fusion of reality and fantasy, a kaleidoscope of colors and emotions that beckons you from sunny Florida. Picture this: A surreal rendition of Joe Biden, cheerfully donning a clown-esque visage, sauntering under the warmth of a sun with an umbrella in hand. It's not just art; it's an experience
If you like my artwork and have a question, or would like to give me a price offer, just contact me using my contact form. Best regards, Roy
Exclusive Surrealistic Artwork: "Joe Biden Like a Happy Guy"
Hello art enthusiasts and connoisseurs,
I'm thrilled to present one of my most unique and evocative creations from 2022, titled "Joe Biden Like a Happy Guy". Dive into a mesmerizing fusion of reality and fantasy, a kaleidoscope of colors and emotions that beckons you from sunny Florida. Picture this: A surreal rendition of Joe Biden, cheerfully donning a clown-esque visage, sauntering under the warmth of a sun with an umbrella in hand. It's not just art; it's an experience.
Every brushstroke in this artwork has been inspired by a relentless attitude of turmoil and challenge from 2019 to 2023. Drawing from the transformational ideas of changing life and shifting perspectives on the world, this piece encapsulates an epic journey, a dance between the conscious and the subconscious, reminiscent of the dream interpretations of Sigmund Freud.
What makes this artwork even more special? Only 100 of these exist. Each artwork is rendered on a museum-quality canvas, exuding the depth and vibrancy of the original. Spanning 80x120cm (32x47in.), it's a grand statement piece that promises to be the focal point of any room. The canvas is meticulously mounted on a 4 cm (1.5 in.) thick, high-grade wooden frame, ensuring longevity and enhancing its aesthetic appeal.
But that's not all! With every purchase, I provide a certificate, affirming its original origin and its exclusivity as a limited edition piece. This certificate stands as a testament to the authenticity and uniqueness of your acquisition.
And here's the cherry on top: No matter where you are in the world, the delivery is on me. Yes, free worldwide shipping ensures that this piece of my soul reaches you without any additional burden on your pocket.
In summary, "Joe Biden Like a Happy Guy" isn't just another artwork; it's a limited edition, surrealistic adventure waiting to grace your space. A conversation starter, a dream interpreter, a blend of the past and the future.
PS. For more information about my certificate for my limited editions, see on the product page. If you have any questions, don't hesitate to contact me simply through my contact form.
Edition

Limited edition of 100

Shipping

Free Shipping ♥

Category

Visual Artwork
Below is an overview of my used frames in wood and aluminum. Further dimensions are indicated in each case under my offered artwork. If you have any questions, just send me your inquiry via my contact form.
Below is information regarding my certificates for my limited edition reproductions. You can see the number of limited editions in each case under my offered artwork. If you have any questions, just send me your inquiry via my contact form.
Thus, pirated copies are excluded and you can be sure that you have purchased one of my limited edition artworks directly from me.