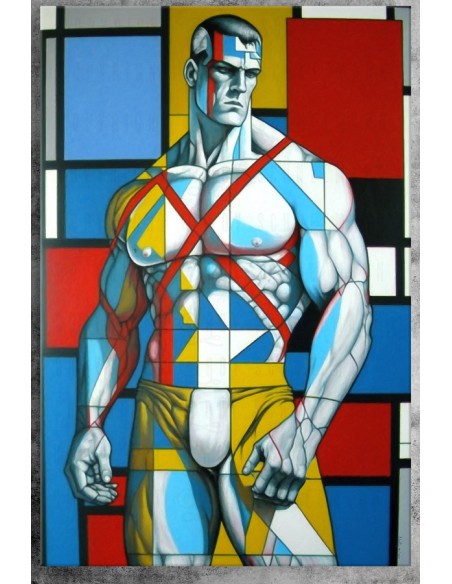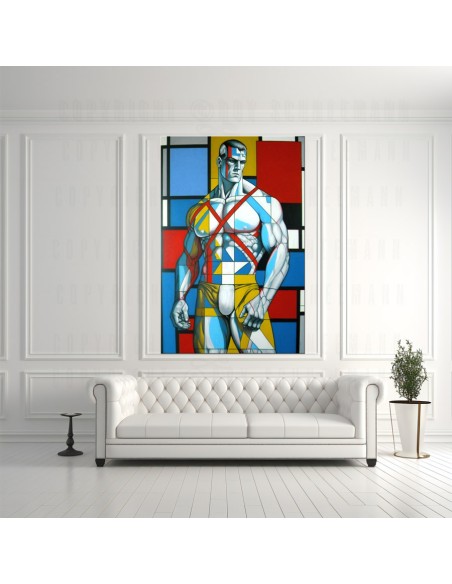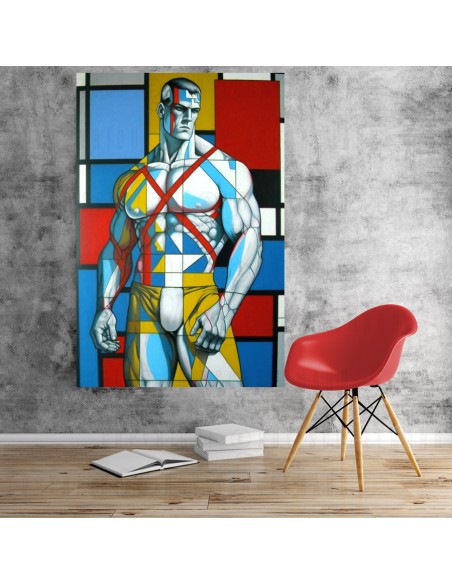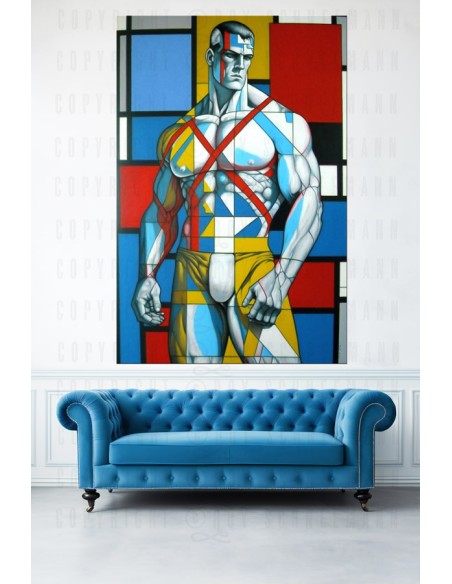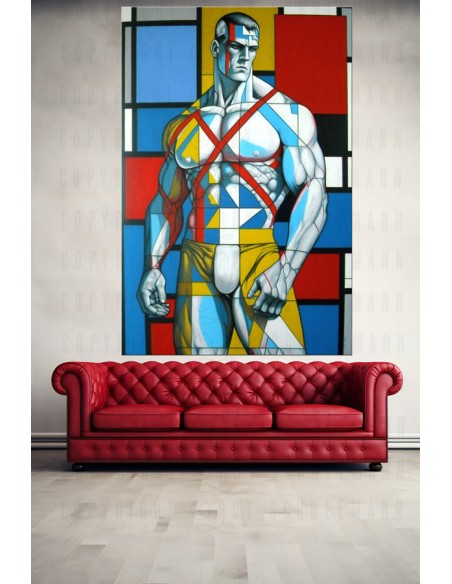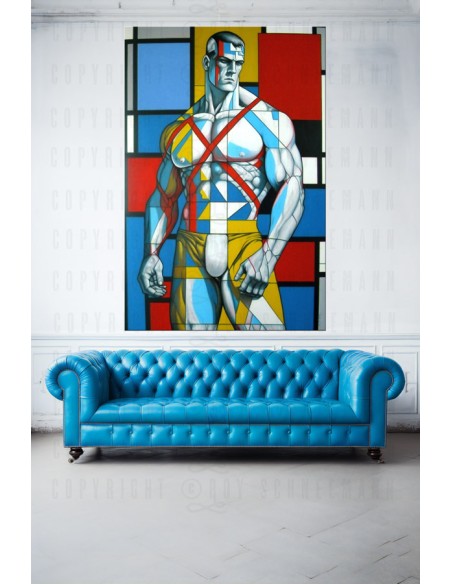 🌟 Discover "Muscles Unleashed" - An Artistic Revolution in Perception! 🌟
Introducing "Bare-Knuckle Beauty: The muscular boxer in natural abstraction 'Muscles Unleashed'"
Dive deep into the intense physicality of a boxer, meticulously and magnificently captured in each brushstroke. Witness the raw power of bulging muscles, masterfully paired with a distinctive flair of natural abstraction. A unique vision brought to life that transcends the ordinary, juxtaposing brute force with delicate artistic perception.
✨ Why Own "Muscles Unleashed"?
1. Exclusive Rarity: With only 50 pieces available globally, become one of the elite few to possess this masterpiece.
2. Supreme Craftsmanship: Measuring a grand 133x200 cm (or 52x79 inches), each artwork is a testament to precision and passion.
3. Authenticity Assured: As the creator, I've signed each piece, cementing its authenticity and originality.
4. Museum-Grade Presentation: The artwork is elegantly mounted on a 4 cm / 2.5 in. thick, premium wooden frame - ready to transform any space.
5. Hassle-Free Acquisition: Enjoy free worldwide delivery, ensuring that this masterpiece reaches you in pristine condition.
6. Certificate of Authenticity: As a testament to its exclusivity, each purchase is accompanied by a certificate confirming its status as an original limited edition.
Your Home. My Vision. Our Journey.
I invite you to not just view, but to feel the power, the movement, the emotion of "Muscles Unleashed". To see the boxer not just as a symbol of strength, but as an embodiment of art, of nature, of life. This is more than just art; it's a statement, a narrative, a legacy.
Edition

Limited edition of 50

Shipping

Free Shipping ♥

Category

Visual Artwork
Below is an overview of my used frames in wood and aluminum. Further dimensions are indicated in each case under my offered artwork. If you have any questions, just send me your inquiry via my contact form.
Below is information regarding my certificates for my limited edition reproductions. You can see the number of limited editions in each case under my offered artwork. If you have any questions, just send me your inquiry via my contact form.
Thus, pirated copies are excluded and you can be sure that you have purchased one of my limited edition artworks directly from me.