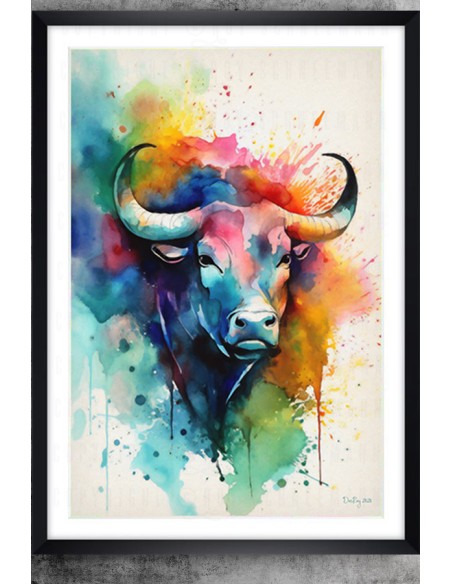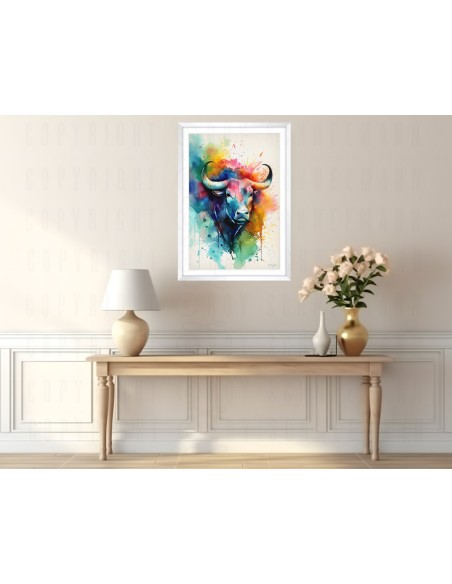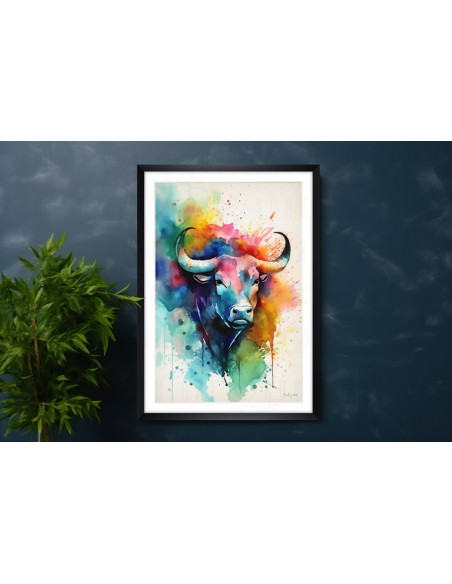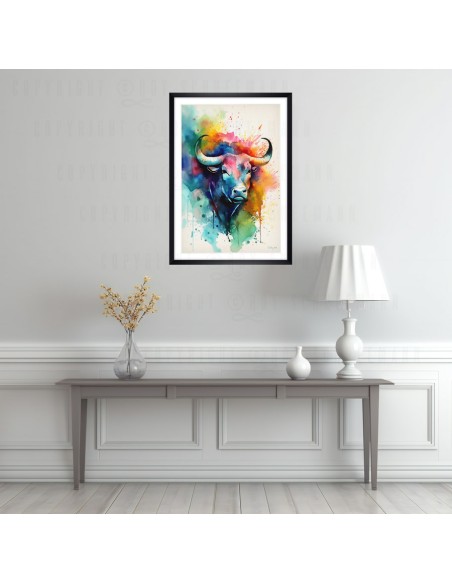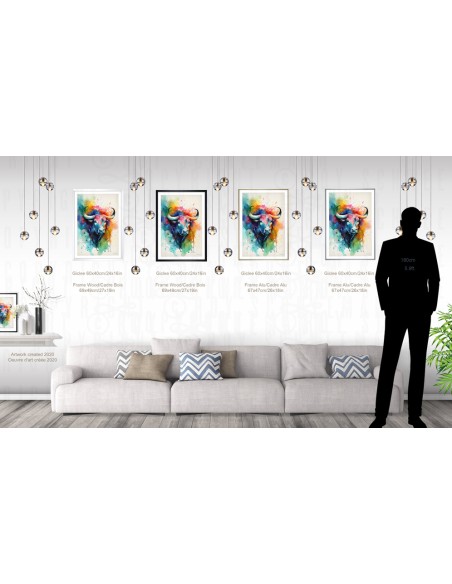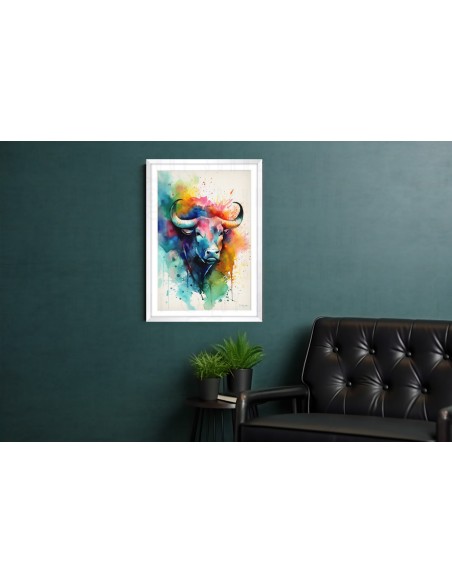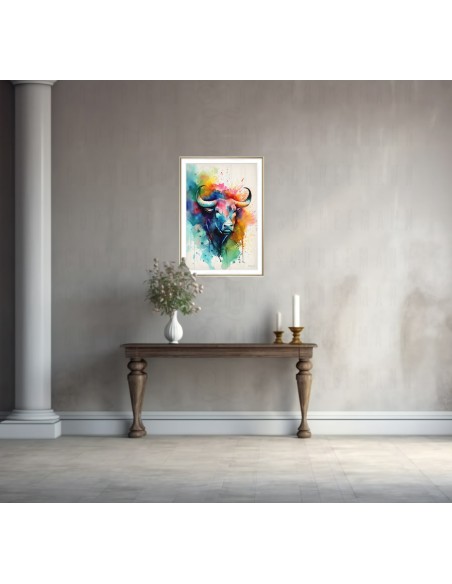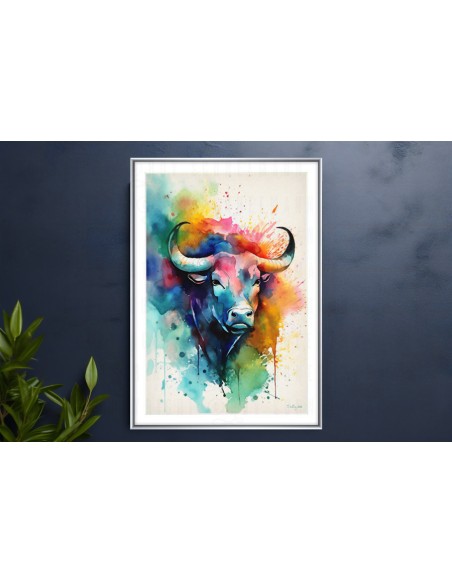 Journey with me to a world where the abstract intertwines with the familiar, where vivacity meets grace. I proudly present "Colorburst Bull Vibrant", a beautiful embodiment of strength, vitality, and the uncharted terrains of abstract artistry
If you like my artwork and have a question, or would like to give me a price offer, just contact me using my contact form. Best regards, Roy
Discover the Elegance of the "Colorburst Bull Vibrant"
Journey with me to a world where the abstract intertwines with the familiar, where vivacity meets grace. I proudly present "Colorburst Bull Vibrant", a beautiful embodiment of strength, vitality, and the uncharted terrains of abstract artistry.
Dive into the myriad of colors that tell a story of a majestic bull, a symbol of resilience and power, juxtaposed with the soft fluidity of watercolor strokes. Each hue, carefully chosen, harmonizes with the others, creating an atmosphere of tranquility and beauty, reminiscent of the serene moments when nature's colors burst forth at dawn or twilight.
Its abstract nature is a nod to universality, making it not just an artwork, but a piece that resonates with diverse souls. Envision it as the centerpiece in your living space, the conversation starter in your dining area, or the source of inspiration in your office. No matter the setting, "Colorburst Bull Vibrant" effortlessly finds its place, exuding charm and sophistication.
Created with immense passion in 2020, this limited edition offering is available in its majestic 40x60cm or 16x24 inches dimension. To accentuate its allure, choose among four impeccable frame designs, either in glazed wood or contemporary aluminum, complemented by a 3 cm/1.2 in. mount. To further assure its unique value, each artwork is accompanied by a certificate of originality. And because every art lover deserves to experience its beauty, I'm offering free worldwide delivery.
In Summary: I'm the creator behind "Colorburst Bull Vibrant". This piece is a culmination of my love for abstract art and nature's strength symbolized by the bull. Choose a framing that resonates with your aesthetics, trust in its limited edition authenticity, and let me bring a splash of vibrant artistry straight to your doorstep.
PS. For a closer look at frame options, please visit "Info Frames" on the product page. Details about the authenticity certificate can be found under "Info Certificate". Should any questions arise, I'm just a contact form away.
Edition

Limited edition of 100

Shipping

Free Shipping ♥

Category

Visual Artwork
Below is an overview of my used frames in wood and aluminum. Further dimensions are indicated in each case under my offered artwork. If you have any questions, just send me your inquiry via my contact form.
Below is information regarding my certificates for my limited edition reproductions. You can see the number of limited editions in each case under my offered artwork. If you have any questions, just send me your inquiry via my contact form.
Thus, pirated copies are excluded and you can be sure that you have purchased one of my limited edition artworks directly from me.