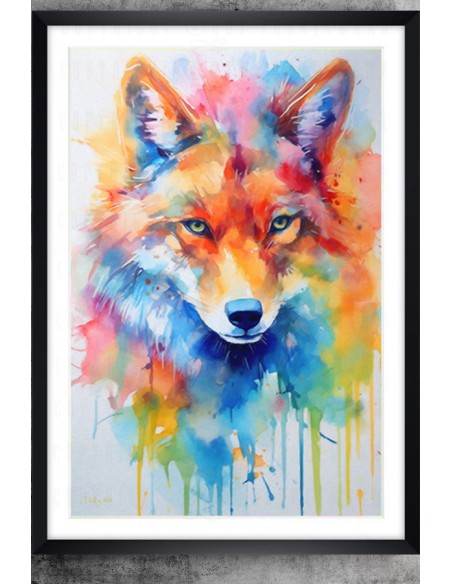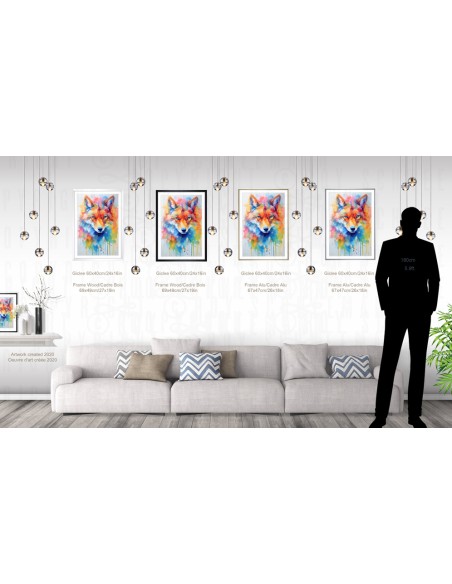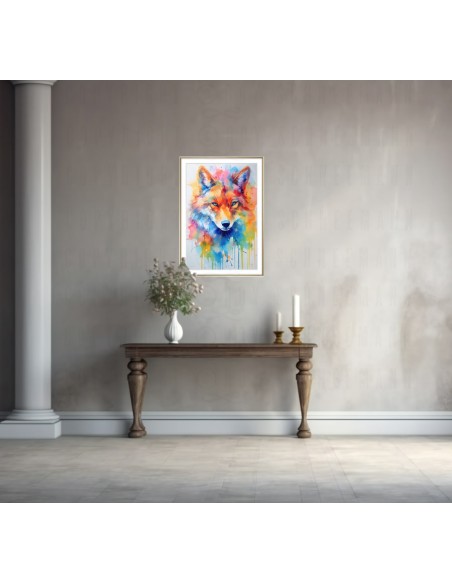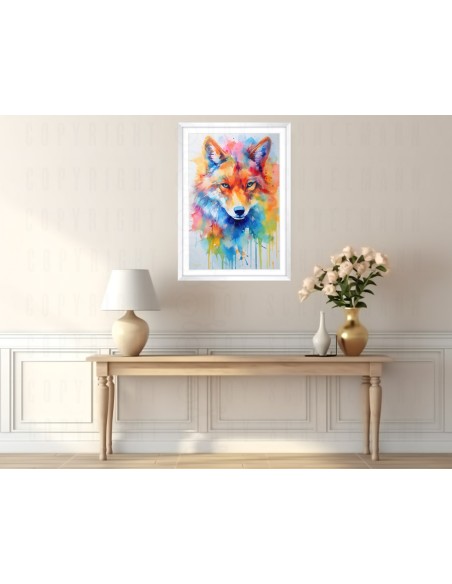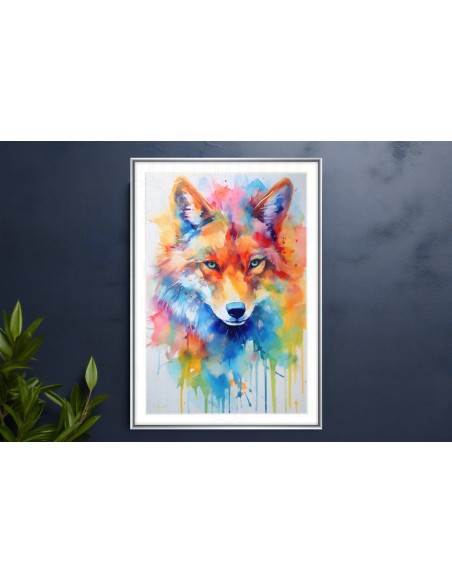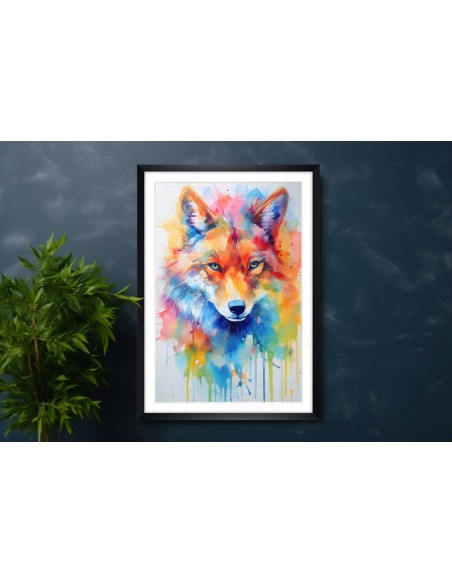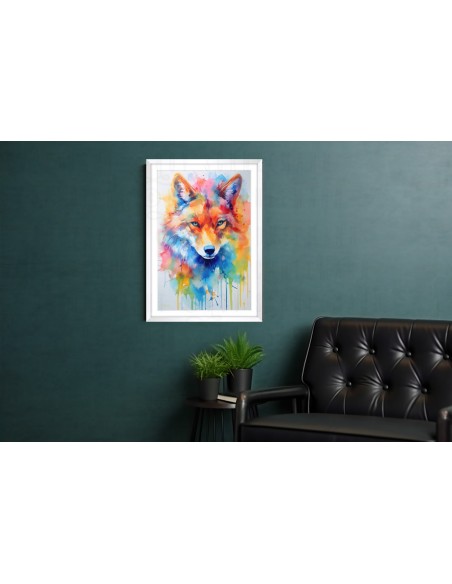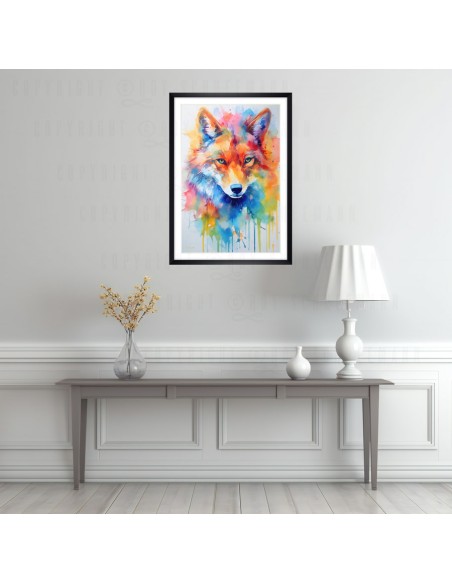 Step into a realm where abstract art and the wild intricacy of nature converge. I present to you "Chroma Fauna", a stunning portrayal of a fox—a creature known for its cunning and elegance, rendered in vivid, abstract watercolors
If you like my artwork and have a question, or would like to give me a price offer, just contact me using my contact form. Best regards, Roy
Experience the Enchantment of "Chroma Fauna"
Step into a realm where abstract art and the wild intricacy of nature converge. I present to you "Chroma Fauna", a stunning portrayal of a fox—a creature known for its cunning and elegance, rendered in vivid, abstract watercolors.
Each stroke on this piece is not just a blend of colors, but an emotion. The curated hues intertwine to bring out a sense of harmony and tranquility, transporting the viewer to a serene dreamscape. The fluidity of my brushwork, combined with the allure of the fox, serves as a mesmerizing anchor, drawing in and captivating any onlooker.
Its universal appeal makes it a perfect fit for various spaces. Imagine "Chroma Fauna" bringing warmth to a cozy corner of your living room, serving as a topic of discussion in your dining area, or providing a touch of nature's mystery to your contemporary office. The timeless charm of abstract watercolors promises to elevate any space it graces.
Crafted with passion in 2020, this limited edition offering is available in the prominent 40x60cm or 16x24 inches dimension. To amplify its grandeur, you can select from four distinguished frame choices, be it glazed wood or sleek aluminum, each perfectly complemented by a 3 cm/1.2 in. mount. Every piece is accompanied by a certificate, a testament to its uniqueness and originality. And to ensure it reaches art enthusiasts globally, I am offering complimentary worldwide delivery.
In Summary: I am the artist behind "Chroma Fauna". My creation, a confluence of abstract art and the enigmatic beauty of a fox, is an invitation for you to experience art like never before. Choose how you'd like to frame this beauty, trust in its exclusive nature, and I will ensure it graces your chosen space.
PS. Dive deeper into frame choices under "Info Frames" on the product page. To learn more about the certificate accompanying the artwork, see "Info Certificate". For any queries, just reach out via my contact form.
Edition

Limited edition of 100

Shipping

Free Shipping ♥

Category

Visual Artwork
Below is an overview of my used frames in wood and aluminum. Further dimensions are indicated in each case under my offered artwork. If you have any questions, just send me your inquiry via my contact form.
Below is information regarding my certificates for my limited edition reproductions. You can see the number of limited editions in each case under my offered artwork. If you have any questions, just send me your inquiry via my contact form.
Thus, pirated copies are excluded and you can be sure that you have purchased one of my limited edition artworks directly from me.