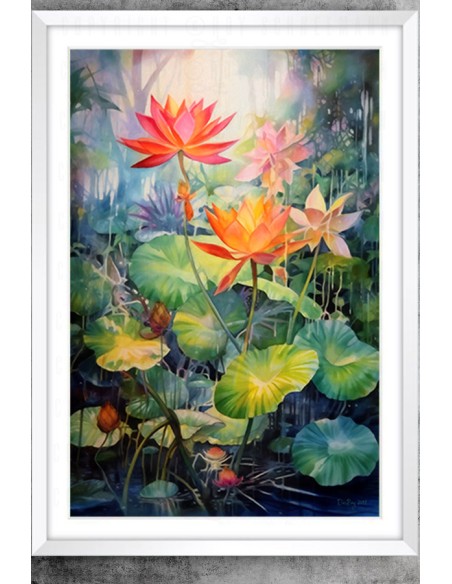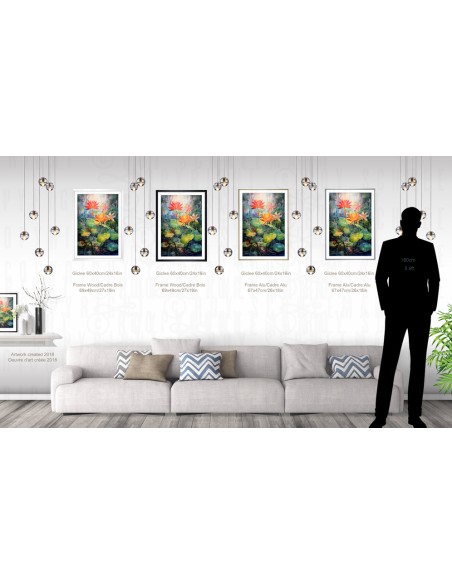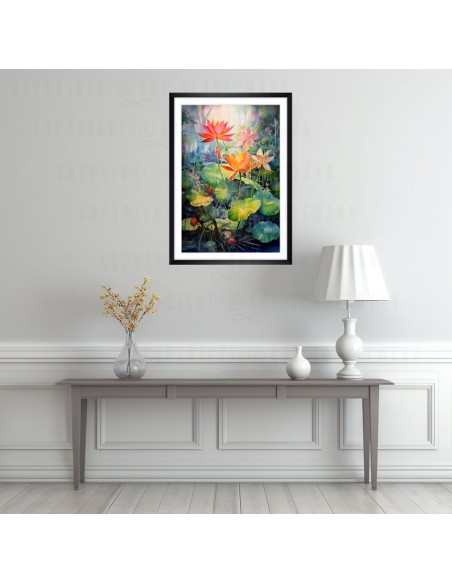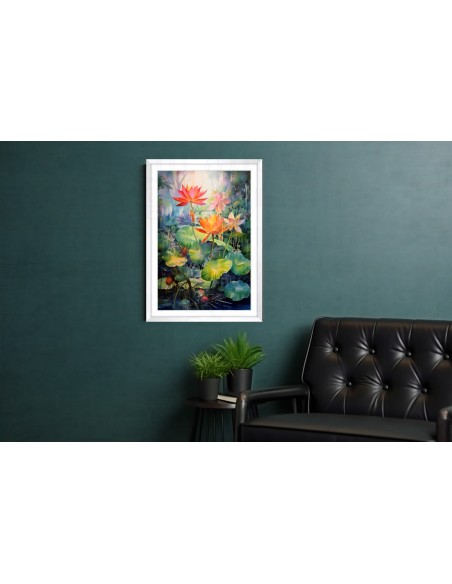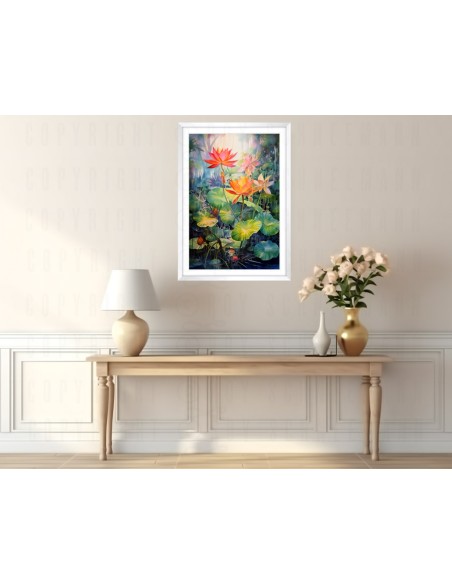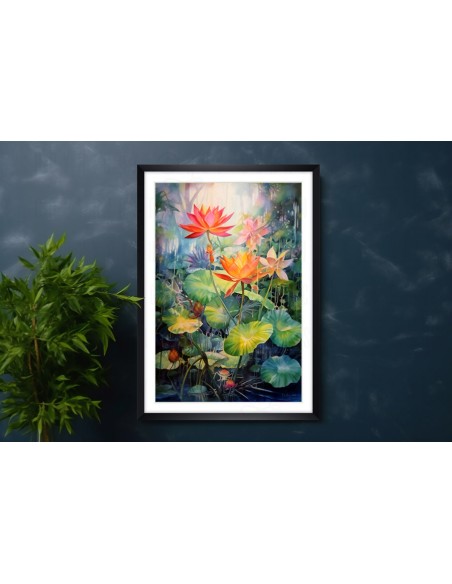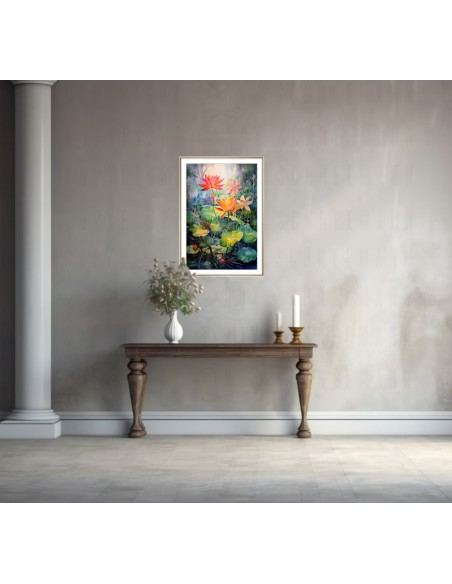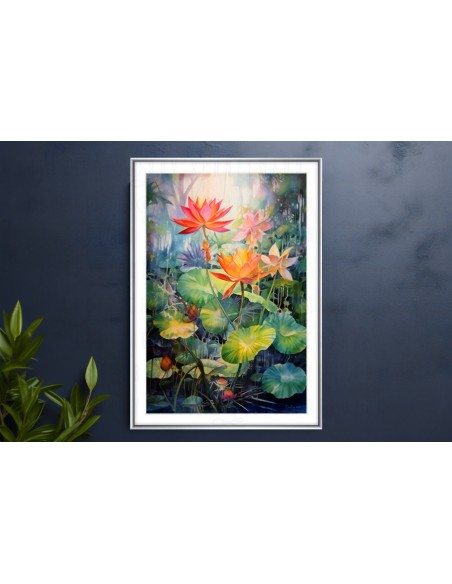 Introducing "Watercolor Whimsy", my vibrant interpretation of an aquatic plant set against the breathtaking backdrop of Florida's diverse ecosystems. Drenched in harmonious hues and abstract strokes, this artwork doesn't just depict nature—it invites the viewer into an immersive world where art and nature seamlessly intertwine
If you like my artwork and have a question, or would like to give me a price offer, just contact me using my contact form. Best regards, Roy
Step into Nature's Abstraction with "Watercolor Whimsy"
Introducing "Watercolor Whimsy", my vibrant interpretation of an aquatic plant set against the breathtaking backdrop of Florida's diverse ecosystems. Drenched in harmonious hues and abstract strokes, this artwork doesn't just depict nature—it invites the viewer into an immersive world where art and nature seamlessly intertwine.
What distinguishes "Watercolor Whimsy" is not just its arresting visual, but its universal resonance. Its abstract essence caters to a wide spectrum of artistic tastes, making it a splendid addition to any space. Whether gracing a snug living room corner, accentuating an upscale dining ambiance, or providing a serene escape in a bustling office, this piece transcends décor boundaries, weaving its charm everywhere.
Crafted meticulously in 2018, this contemporary, slightly abstract masterpiece is available in a limited edition of 100. Art enthusiasts can procure it in its original dimensions of 40x60cm or 16x24 inches, as a museum-quality giclée. To further accentuate its elegance, choose from four alluring frame options: glazed wood or sleek aluminum, each accentuated by a 3 cm/1.2 in. mount. This caliber of artistry is presented to you at an appealing price, making luxury accessible.
To augment your ownership experience, each artwork comes with a certificate, affirming its originality and exclusivity within the limited edition series. And because art knows no boundaries, I'm offering free worldwide delivery for every admirer of "Watercolor Whimsy".
In summary, "Watercolor Whimsy" is more than just a painting. It's a statement, an experience, and a portal to nature's abstract wonder. Let it be your window to nature's finest symphony.
PS. For intricate details on framing, please visit "Info Frames" on the product page. More insights about the certificate I provide can be gleaned under "Info Certificate". Any queries? Simply touch base via my contact form.
Edition

Limited edition of 100

Shipping

Free Shipping ♥

Category

Visual Artwork
Below is an overview of my used frames in wood and aluminum. Further dimensions are indicated in each case under my offered artwork. If you have any questions, just send me your inquiry via my contact form.
Below is information regarding my certificates for my limited edition reproductions. You can see the number of limited editions in each case under my offered artwork. If you have any questions, just send me your inquiry via my contact form.
Thus, pirated copies are excluded and you can be sure that you have purchased one of my limited edition artworks directly from me.