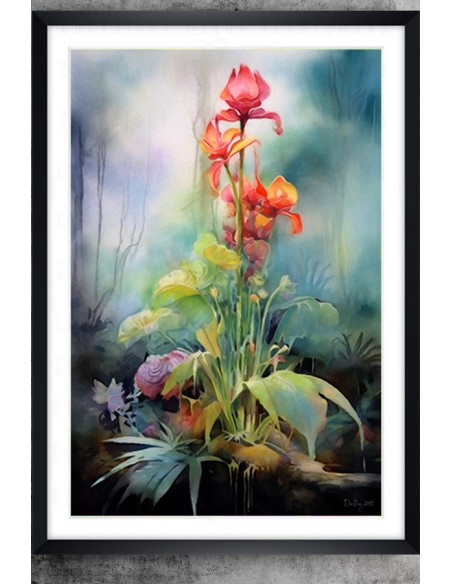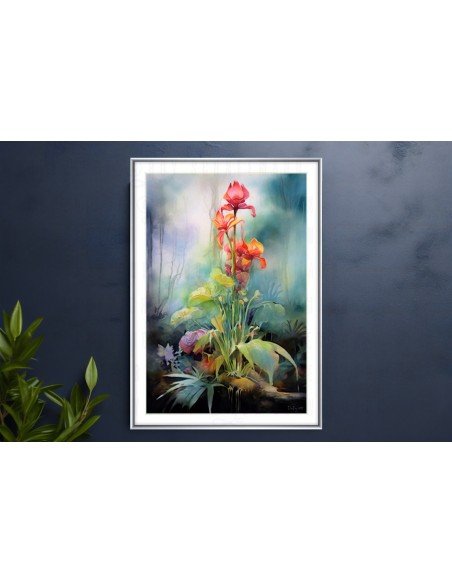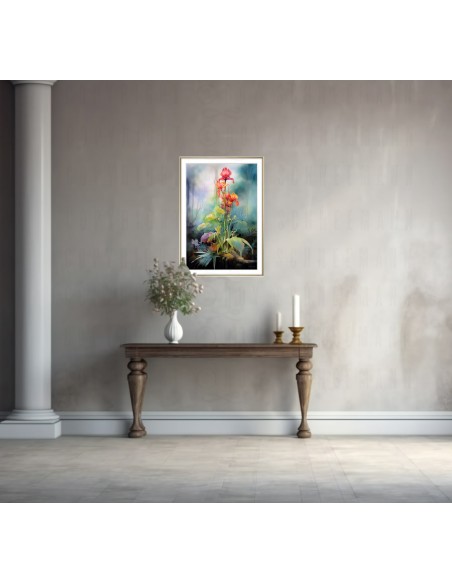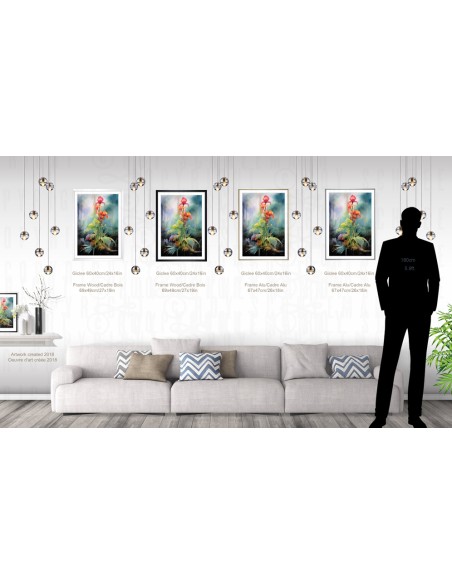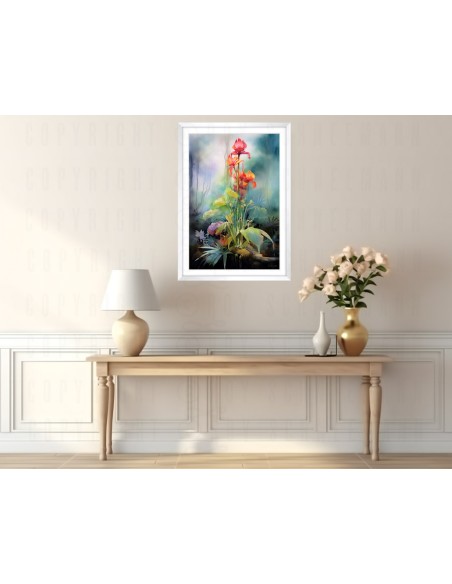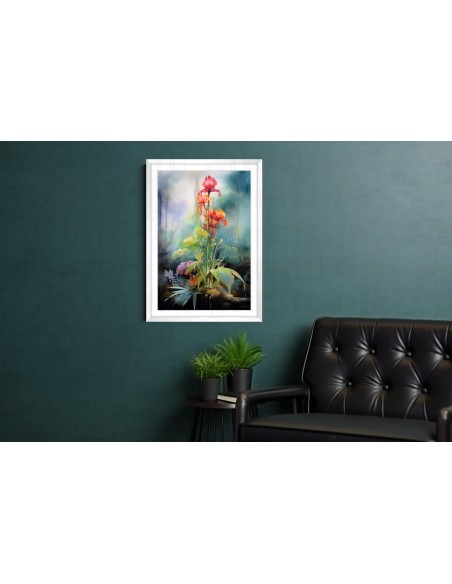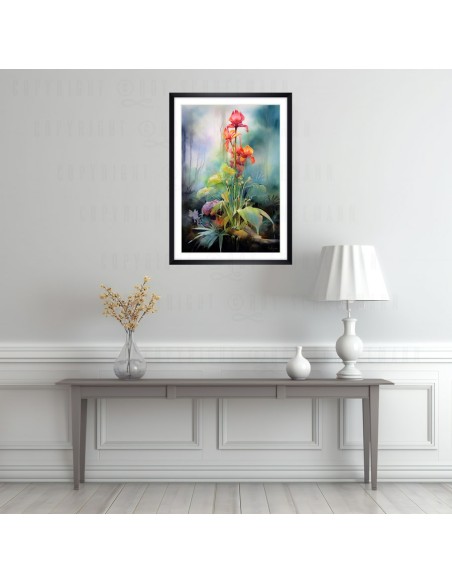 Immerse yourself in the world of "Vibrant Visions", my watercolor rendition of a Iris nestled somewhere in the lush landscapes of Florida. Each stroke and hue on this canvas is a tribute to nature's unbridled beauty and its abstract renditions
If you like my artwork and have a question, or would like to give me a price offer, just contact me using my contact form. Best regards, Roy
Dive into Nature's Palette with "Vibrant Visions"
Immerse yourself in the world of "Vibrant Visions", my watercolor rendition of a Iris nestled somewhere in the lush landscapes of Florida. Each stroke and hue on this canvas is a tribute to nature's unbridled beauty and its abstract renditions.
What sets "Vibrant Visions" apart isn't just the portrayal of the lily, but how the piece resonates with its surroundings. Its abstract character makes it an irresistible allure for diverse tastes, ensuring it finds a special place in every heart and home. The colors, meticulously chosen, weave a tapestry of harmony and tranquility, creating an oasis of serenity wherever it's placed. The brushwork, fluid and expressive, tells a story that engages, while the composition ensures an unwavering gaze.
Every setting becomes a tad more enchanting with "Vibrant Visions". From a quaint living room corner to a lavish dining setting or a contemporary office space, it infuses an air of sophistication and charm. It's a testament to abstract art's evergreen allure, reaching out and resonating with viewers from all walks of life.
Crafted with passion in 2018, this contemporary, slightly abstract treasure is available in a limited edition of 100. Art connoisseurs can embrace this piece in its authentic dimensions of 40x60cm or 16x24 inches, as a museum-quality giclée. To further enhance its beauty, choose from four distinguished frame options - glazed wood or modern aluminum, each complemented by a 3 cm/1.2 in. mount. The allure of "Vibrant Visions" is made even more accessible with its enticing price point.
To make your acquisition truly special, each artwork is paired with a certificate of authenticity, assuring its unique origin and limited edition stature. Embrace the world of art without boundaries as I offer complimentary worldwide delivery for every patron of "Vibrant Visions".
In summary, "Vibrant Visions" is not just an artwork, it's an experience, an invitation to a world where nature's abstract beauty reigns supreme. Let it be the window through which you embrace this beauty.
PS. Dive deeper into frame details by visiting "Info Frames" on the product page. For insights about the accompanying certificate, head to "Info Certificate". Should you have queries, reach out via my contact form.
Edition

Limited edition of 100

Shipping

Free Shipping ♥

Category

Visual Artwork
Below is an overview of my used frames in wood and aluminum. Further dimensions are indicated in each case under my offered artwork. If you have any questions, just send me your inquiry via my contact form.
Below is information regarding my certificates for my limited edition reproductions. You can see the number of limited editions in each case under my offered artwork. If you have any questions, just send me your inquiry via my contact form.
Thus, pirated copies are excluded and you can be sure that you have purchased one of my limited edition artworks directly from me.