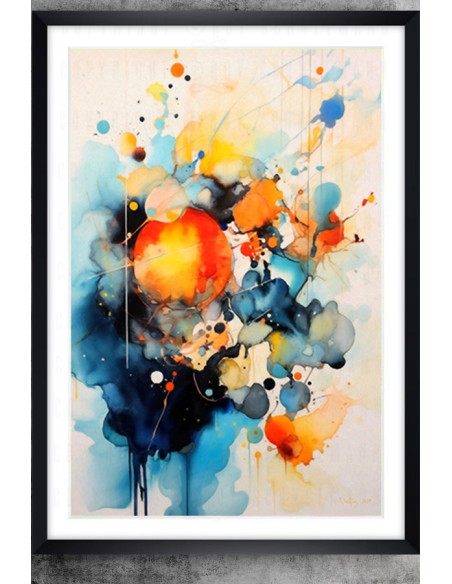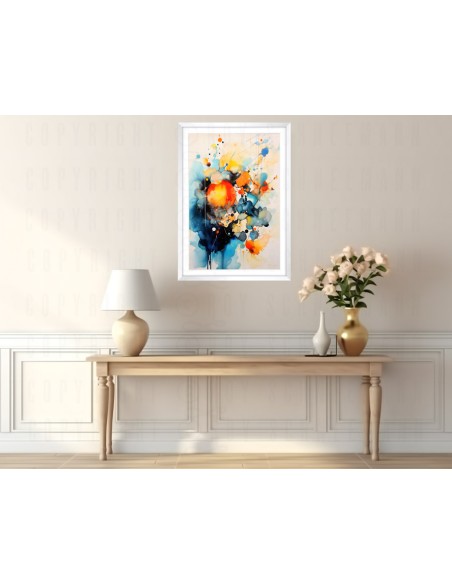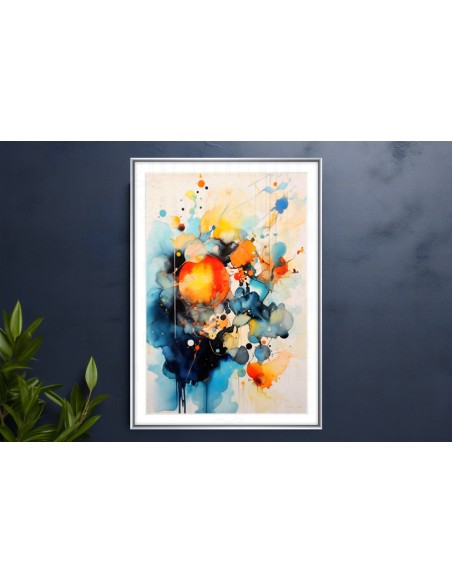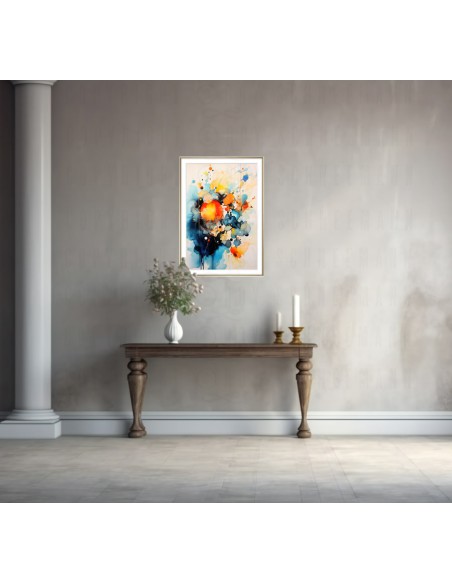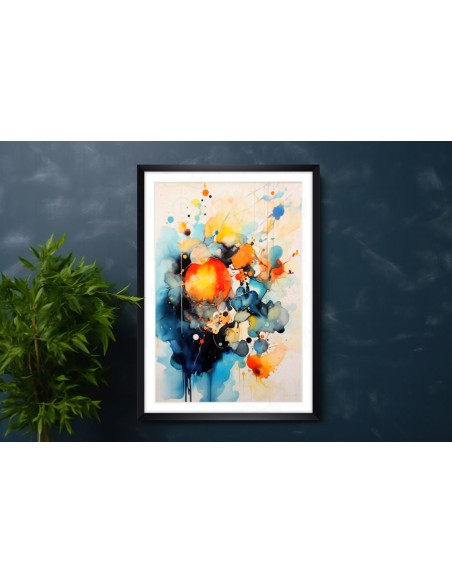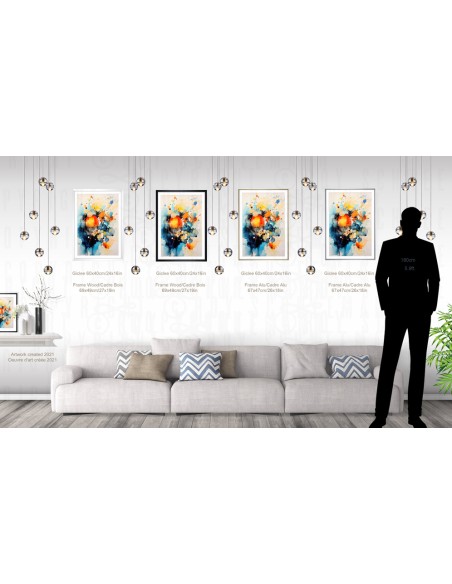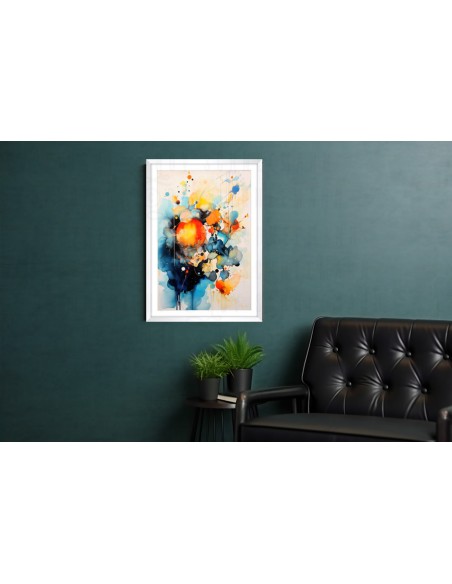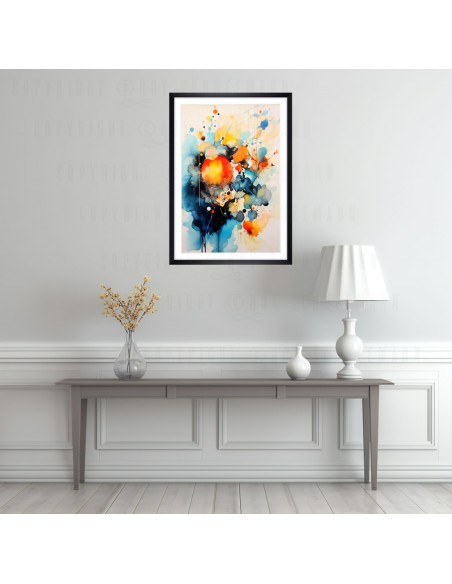 Step into a realm where colors dance and emotions flow with each brushstroke. I proudly introduce "Abstract Allure", an embodiment of abstract art's finest expressions. It's not just a piece of art; it's an experience
If you like my artwork and have a question, or would like to give me a price offer, just contact me using my contact form. Best regards, Roy
Dive into the World of "Abstract Allure"
Step into a realm where colors dance and emotions flow with each brushstroke. I proudly introduce "Abstract Allure", an embodiment of abstract art's finest expressions. It's not just a piece of art; it's an experience.
The very essence of abstract watercolor is captured in this mesmerizing piece. It boasts of vibrant hues, harmoniously blended to emanate tranquility and beauty. Every brushstroke, fluid and expressive, weaves a story that captivates and deeply engages its viewer. Such is the magic of "Abstract Allure".
Its adaptability is its strength. Whether gracing the walls of an intimate living room, adorning an elegant dining space, or adding flair to a contemporary office, "Abstract Allure" seamlessly integrates, exuding sophistication and charm. The very universality of this piece lies in its power to connect with a vast audience, invoking feelings of wonder and serenity.
Created with immense passion in 2021, this limited edition, available in its original size of 40x60cm or 16x24 inches, is a testament to the undying allure of abstract art. Choose between four distinct, museum-quality giclée frames - be it glazed wood or aluminum, each complemented by a 3 cm/1.2 in. mount - all curated to enhance the visual experience.
When you own a piece of "Abstract Allure", you're not just purchasing art, you're investing in a legacy. To honor this commitment, every art lover will receive a certificate, a testimony to its genuine origin and its exclusivity as a limited edition. And here's the cherry on top: I offer free worldwide delivery for each purchase.
In summary: Dive into my world, experience the magic of "Abstract Allure", and become a proud custodian of timeless art, beautifully framed to match your taste, and certified for its authenticity.
PS. For more information about the frames, see "Info Frames" on the product page. Also under "Info Certificate", you'll find details about my certificate for my limited editions. If you have any questions, don't hesitate to contact me simply through my contact form.
Edition

Limited edition of 100

Shipping

Free Shipping ♥

Category

Visual Artwork
Below is an overview of my used frames in wood and aluminum. Further dimensions are indicated in each case under my offered artwork. If you have any questions, just send me your inquiry via my contact form.
Below is information regarding my certificates for my limited edition reproductions. You can see the number of limited editions in each case under my offered artwork. If you have any questions, just send me your inquiry via my contact form.
Thus, pirated copies are excluded and you can be sure that you have purchased one of my limited edition artworks directly from me.