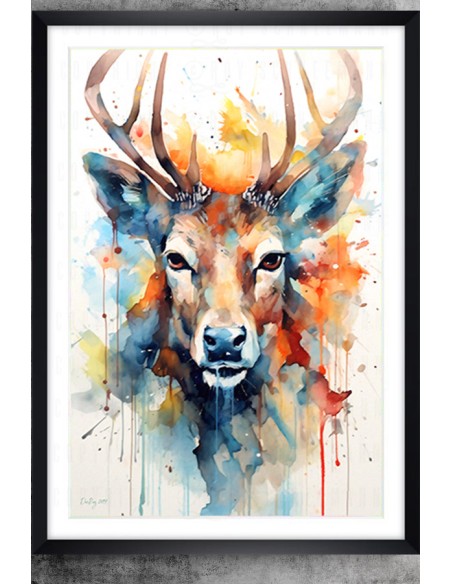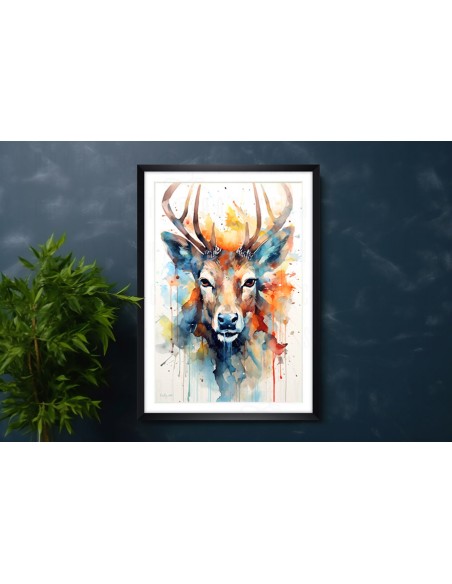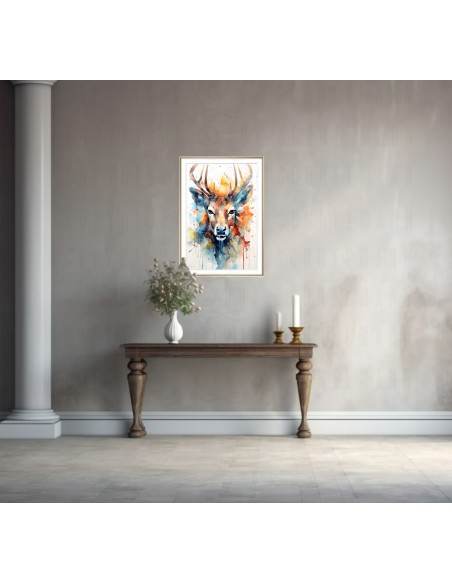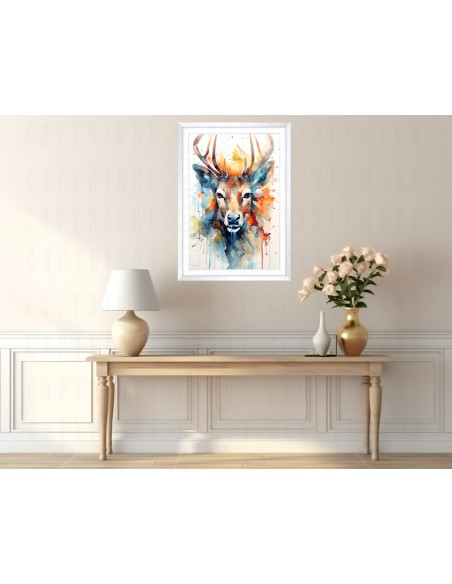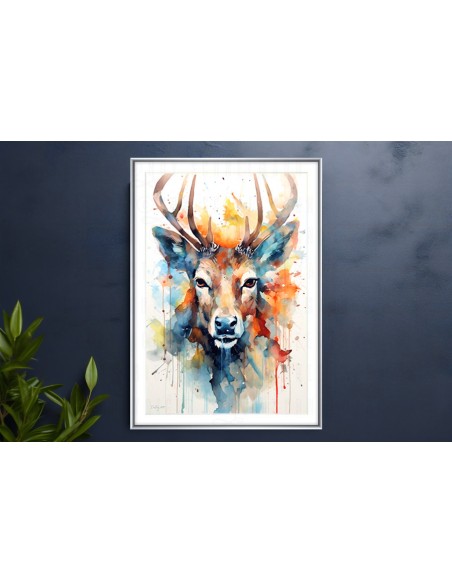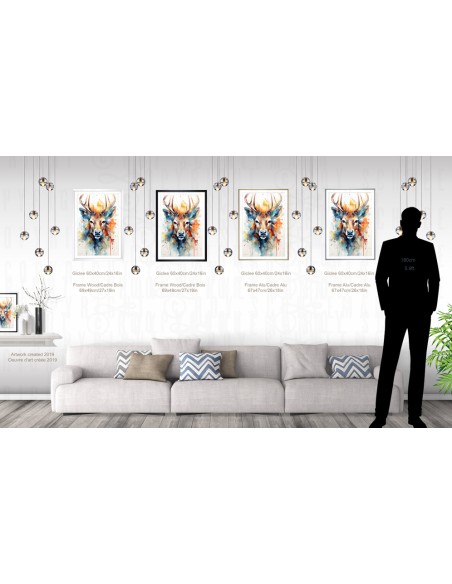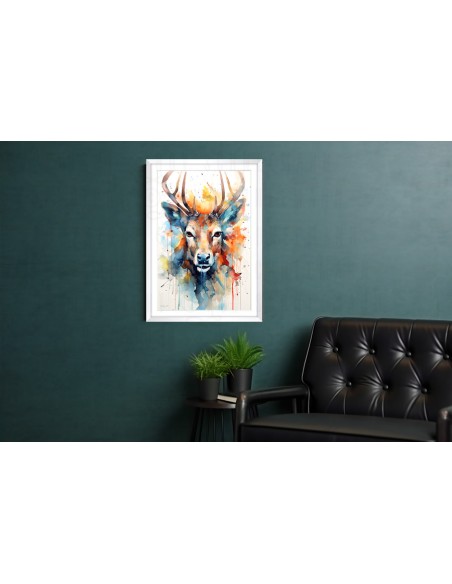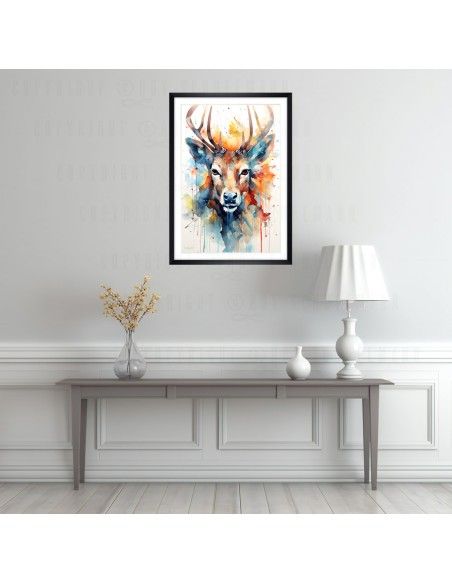 Discover "Vibrant Antlers," my exclusive abstract watercolor representation of a majestic deer. Evoking feelings of serenity and splendor, this artwork captures the mesmerizing dance of colors and fluid brushwork. Each stroke tells a story; a narrative of abstract art that is universally cherished and appreciated
If you like my artwork and have a question, or would like to give me a price offer, just contact me using my contact form. Best regards, Roy
Dive into a World of Vibrant Elegance with "Vibrant Antlers"
Discover "Vibrant Antlers," my exclusive abstract watercolor representation of a majestic deer. Evoking feelings of serenity and splendor, this artwork captures the mesmerizing dance of colors and fluid brushwork. Each stroke tells a story; a narrative of abstract art that is universally cherished and appreciated.
What sets "Vibrant Antlers" apart is its innate adaptability. No matter the room, whether it's a cozy corner in your living room, an elegant dining space, or a sleek modern office, my artwork is designed to complement the setting with grace. The carefully chosen palette creates an ambiance of peace and tranquility, while the abstract nature ensures it resonates with every observer.
Conceived in 2019, this contemporary, slightly abstract piece comes in a limited edition of 100. Each artwork is presented in its original dimensions of 40x60cm or 16x24 inches as a museum-quality giclée. Patrons have the luxury of choosing from four exquisite frame types: either glazed wood or aluminum, each accompanied by a 3 cm/1.2 in. mount. All this sophistication comes at an incredibly attractive price point.
To attest to the authenticity and exclusivity of "Vibrant Antlers," every buyer will receive a certificate confirming its original origin and its place within the limited edition. And, as a token of my appreciation for art enthusiasts like you, I'm offering free worldwide delivery.
In essence, "Vibrant Antlers" isn't just a piece of art; it's an experience, a journey, and a statement. Immerse yourself in its beauty and let it become a treasured addition to your collection.
PS. For more details on framing, kindly refer to "Info Frames" on the product page. Further information about the certificate I provide can be found under "Info Certificate". Should you have any inquiries, please feel free to reach out to me via my contact form.
Edition

Limited edition of 100

Shipping

Free Shipping ♥

Category

Visual Artwork
Below is an overview of my used frames in wood and aluminum. Further dimensions are indicated in each case under my offered artwork. If you have any questions, just send me your inquiry via my contact form.
Below is information regarding my certificates for my limited edition reproductions. You can see the number of limited editions in each case under my offered artwork. If you have any questions, just send me your inquiry via my contact form.
Thus, pirated copies are excluded and you can be sure that you have purchased one of my limited edition artworks directly from me.