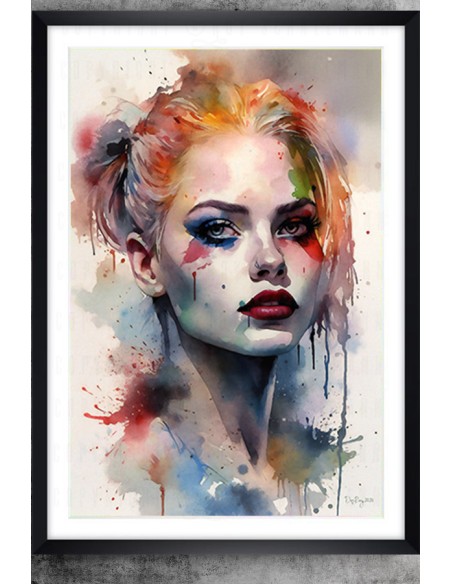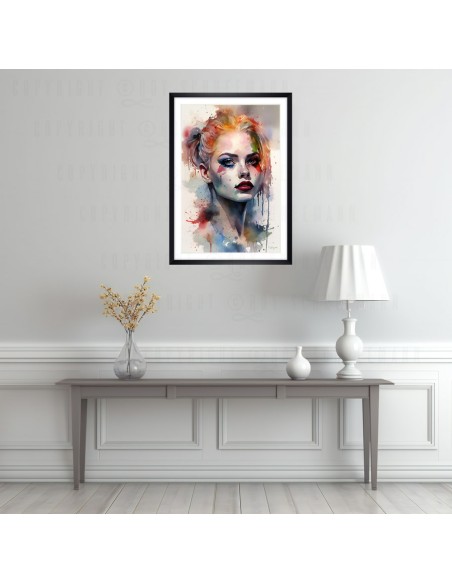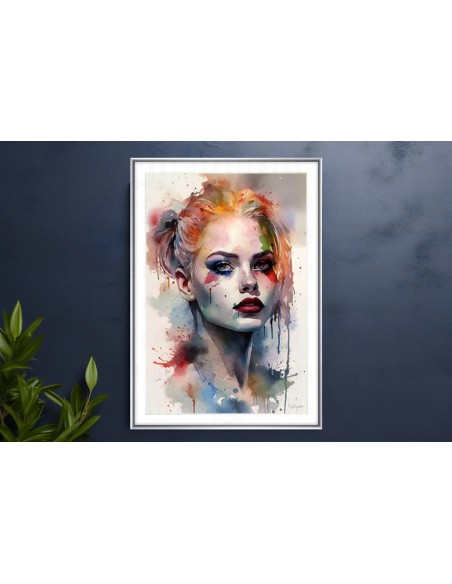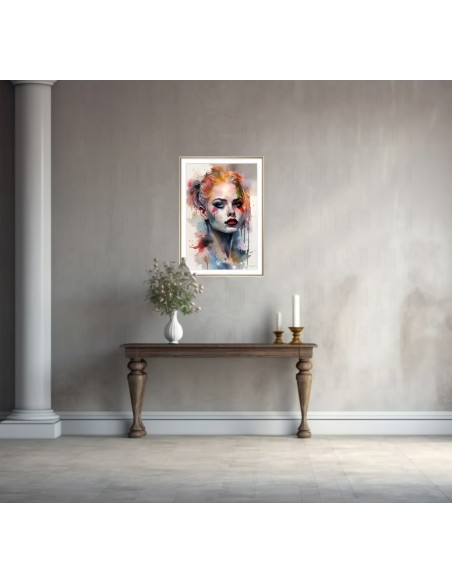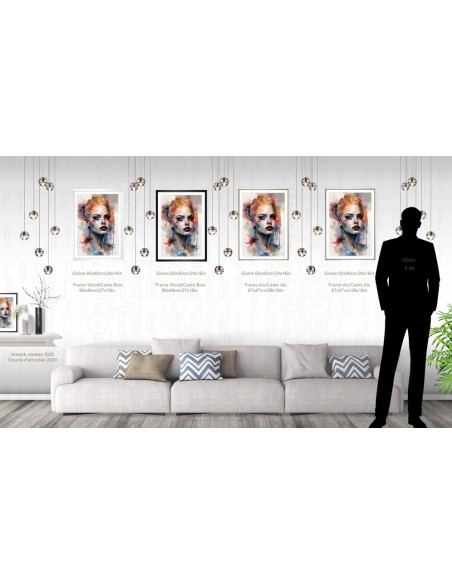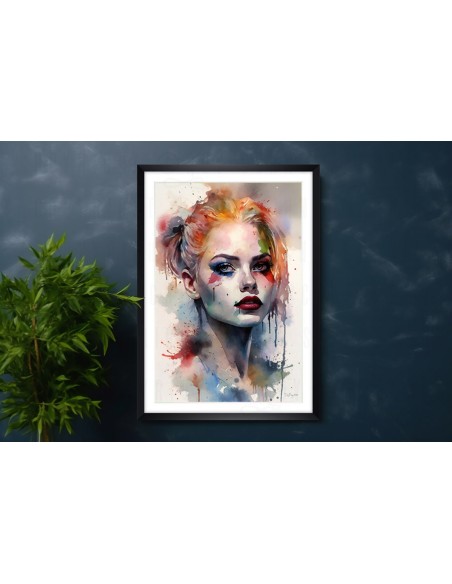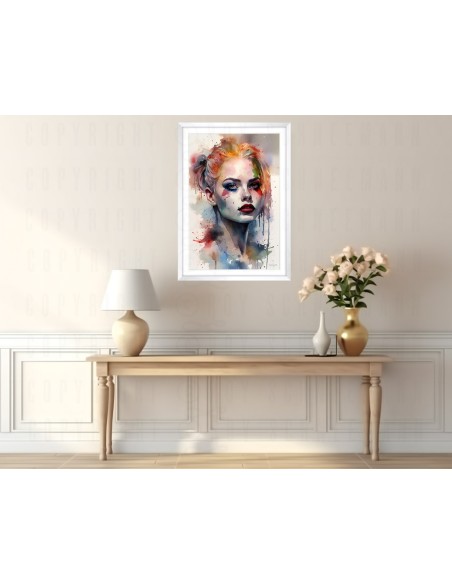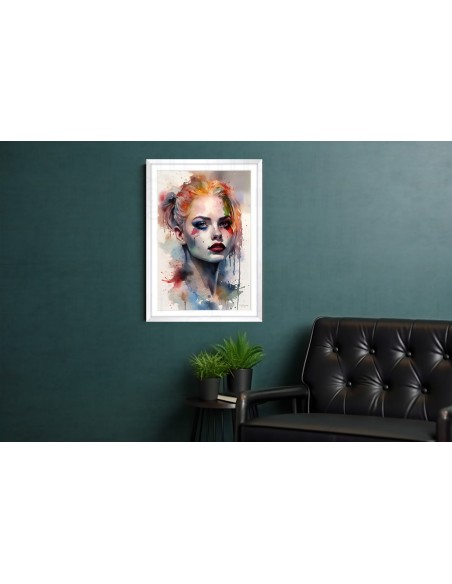 Imagine a burst of colors, blended with expert finesse, harmoniously capturing the essence of an identity — one that's vivacious yet whimsical. That's precisely the feeling I wanted to evoke with "Hue-tiful Identity", which portrays a lively, albeit whimsical girl
If you like my artwork and have a question, or would like to give me a price offer, just contact me using my contact form. Best regards, Roy
Hue-tiful Identity: An Abstract Enchantment
Imagine a burst of colors, blended with expert finesse, harmoniously capturing the essence of an identity — one that's vivacious yet whimsical. That's precisely the feeling I wanted to evoke with "Hue-tiful Identity", which portrays a lively, albeit whimsical girl. My abstract watercolor style is not just a visual delight, but also an emotion, felt deeply and differently by every viewer.
What sets this work apart is its chameleon-like quality. No matter where it finds its home, be it a snug living room corner, an upscale dining space, or a contemporary office setting, it doesn't just fit in — it transforms the space. Its fluid brushwork, vivid colors, and evocative composition create a magnetic allure, making the observer's experience deeply personal and profoundly immersive.
Having painted "Hue-tiful Identity" in 2020, I decided to share its magic with a broader audience, albeit in a limited edition of 100. Each piece comes in the original size of 40x60cm or 16x24 inches and is reproduced as a museum-quality giclée. You can choose from four elegantly crafted frames, be it glazed wood or sleek aluminum, each accompanied by a 3 cm/1.2 in. mount, all curated to enhance the artwork's intrinsic beauty. And, the cherry on top? Each artwork is paired with a certificate affirming its originality and exclusivity in the limited edition series. Plus, no matter where you are in the world, I'll ensure it reaches you without any shipping cost.
In summary, "Hue-tiful Identity" is not just art; it's an emotion, an experience, a slice of my soul that I wish to share with you. If it resonates with your aesthetic or emotional chord, do let it find a place in your home or workspace.
PS. For more details on the frames, please refer to the "Info Frames" section on the product page. Further information about the certificate accompanying the artwork can be found under "Info Certificate". Should you have any queries or need more insights, please reach out to me directly through my contact form.
Edition

Limited edition of 100

Shipping

Free Shipping ♥

Category

Visual Artwork
Below is an overview of my used frames in wood and aluminum. Further dimensions are indicated in each case under my offered artwork. If you have any questions, just send me your inquiry via my contact form.
Below is information regarding my certificates for my limited edition reproductions. You can see the number of limited editions in each case under my offered artwork. If you have any questions, just send me your inquiry via my contact form.
Thus, pirated copies are excluded and you can be sure that you have purchased one of my limited edition artworks directly from me.