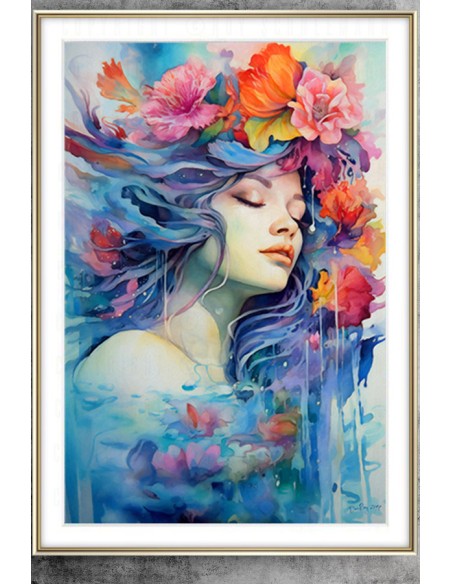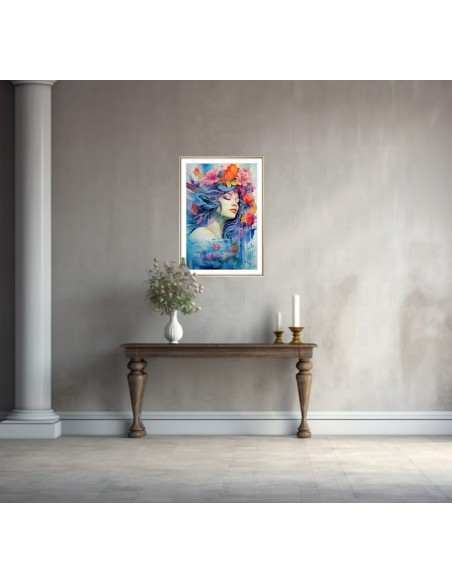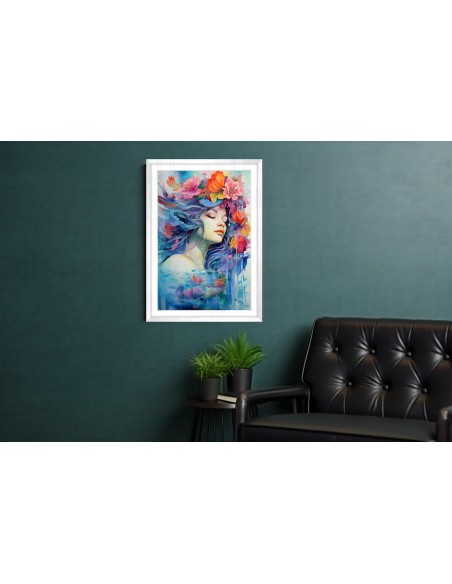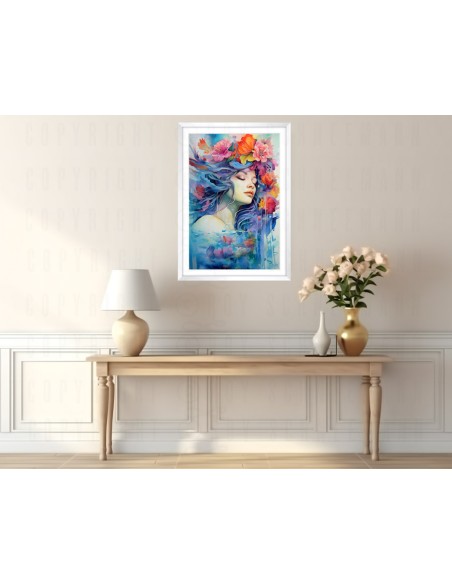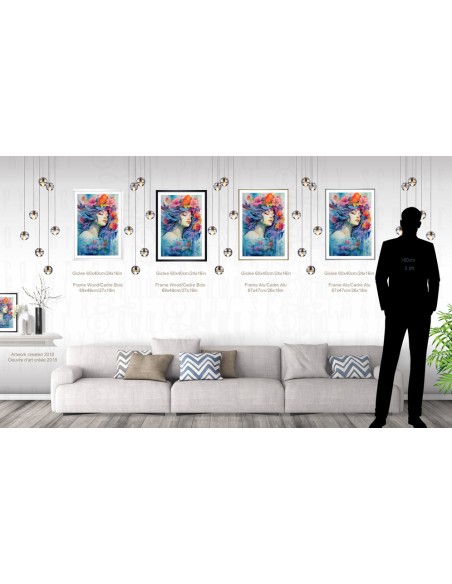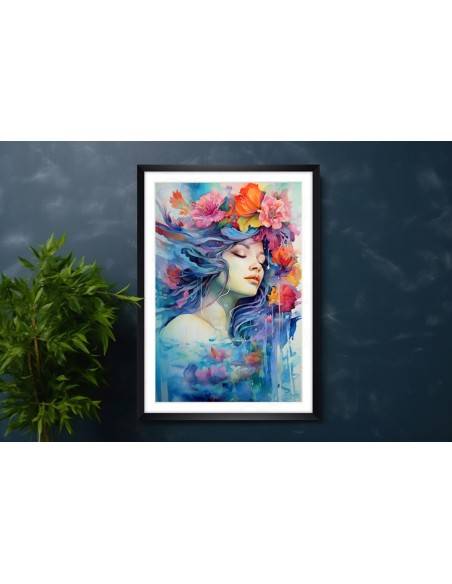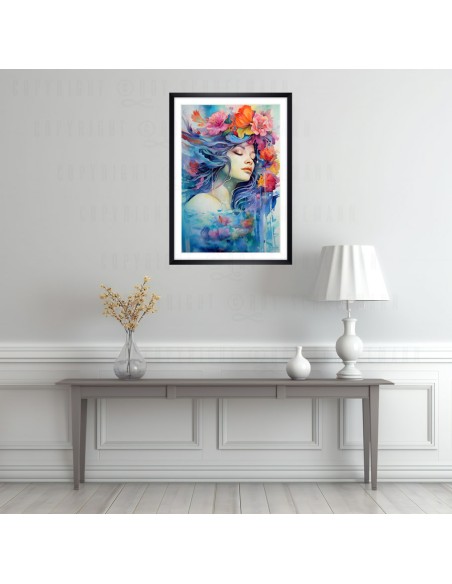 Embark on a journey to sunny Florida through my creation, "Vibrant Identity", a watercolor portrayal of a charming woman adorned with flowers in her hair. A fleeting moment captured, it tells a tale of grace, beauty, and the radiant aura of femininity
If you like my artwork and have a question, or would like to give me a price offer, just contact me using my contact form. Best regards, Roy
Discover "Vibrant Identity": A Blend of Beauty and Blossoms
Embark on a journey to sunny Florida through my creation, "Vibrant Identity", a watercolor portrayal of a charming woman adorned with flowers in her hair. A fleeting moment captured, it tells a tale of grace, beauty, and the radiant aura of femininity.
"Vibrant Identity" is not just a painting; it's an experience. Its abstract nature makes it incredibly versatile, captivating the hearts of a diverse array of art aficionados. Every hue on this canvas has been chosen with precision, crafting an atmosphere of peace, harmony, and tranquility. The fluid brush strokes echo a symphony of emotions, drawing the viewer into a realm where beauty and serenity coalesce.
This piece promises to be more than just an adornment; it becomes a part of your living space. Whether it finds its place in a snug living room, an opulent dining area, or a chic office, "Vibrant Identity" seamlessly integrates, spreading elegance and refinement. Embodying the ageless charm of abstract art, this collection speaks to a myriad of souls, invoking awe and wonder.
Crafted with immense passion in 2018, this contemporary, slightly abstract masterpiece is available in a limited edition of 100. You can embrace this artistic marvel in its true dimensions of 40x60cm or 16x24 inches as a museum-grade giclée. To tailor it to your aesthetic preference, choose from four distinct framing options - whether glazed wood or sleek aluminum - each accentuated with a 3 cm/1.2 in. mount. To further elevate your art experience, I have priced "Vibrant Identity" attractively.
Each piece is accompanied by a certificate of authenticity, assuring its unique origin and the exclusivity of the limited edition. As a token of my appreciation for your discerning taste, I am pleased to offer complimentary worldwide delivery.
In summary, "Vibrant Identity" is not just an acquisition; it's an encounter with artistry, charm, and the many shades of femininity. Let it resonate with your spirit.
PS. For intricate details about framing options, please refer to "Info Frames" on the product page. Further details about the certificate of authenticity can be found under "Info Certificate". Should you have any inquiries, I'm here to assist - just drop a message via my contact form.
Edition

Limited edition of 100

Shipping

Free Shipping ♥

Category

Visual Artwork
Below is an overview of my used frames in wood and aluminum. Further dimensions are indicated in each case under my offered artwork. If you have any questions, just send me your inquiry via my contact form.
Below is information regarding my certificates for my limited edition reproductions. You can see the number of limited editions in each case under my offered artwork. If you have any questions, just send me your inquiry via my contact form.
Thus, pirated copies are excluded and you can be sure that you have purchased one of my limited edition artworks directly from me.